BNB (BNB/USDT – Trade it here) is the native utility token of Binance Chain that can be used to pay discounted fees for transactions conducted on Binance Exchange. Binance Exchange is the cryptoexchange platform with the high daily trading volume, offering more than 500 cryptocurrencies, and known for its focus on cultivating crypto-to-crypto exchange.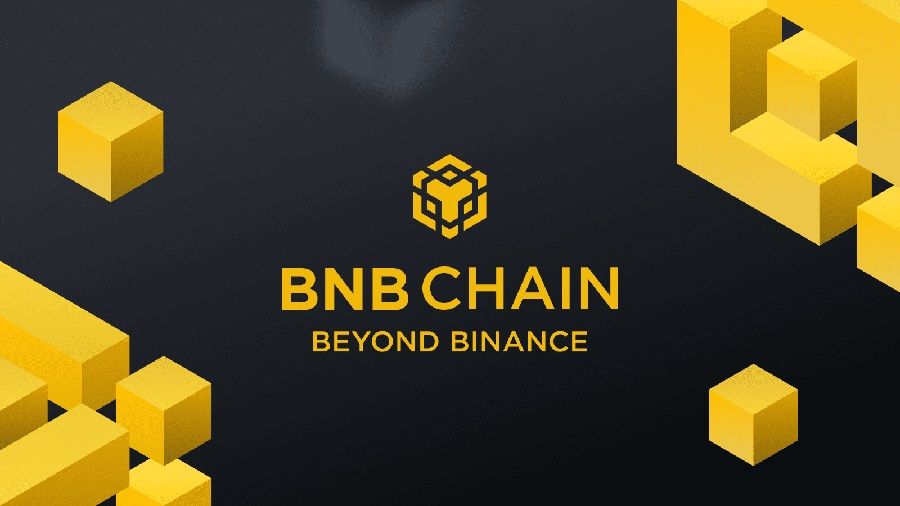 Core Features of BNB
Multipurpose use cases. Binance Coin can be traded for other cryptocurrencies, pay for transactions on the Binance Exchange, serve as payment for crypto credit card bills on Crypto.com, used to book hotels and flights on select websites, and used as collateral for loans on certain platforms.
Secure Asset Fund for Users (SAFU). Binance stores 10% of all trading fees in a secure asset fund to protect a share of user funds.
Personalized Access Control. Advanced access control allows restriction of devices and addresses in terms of accessibility to accounts.
Advanced Data Encryption. Transaction data is secured via end-to-end encryption, ensuring that only users have access to their respective personal information.
Token Ecosystem 
Ethereum: BNB Smart Chain (BSC)
BSC is a parallel blockchain running parallel to the mainnet Binance Chain (BC), offering crypto-and-digital-asset exchange, investment and fundraising, digital asset research, and charity-related projects. It is deployed on the Ethereum blockchain with the ERC-20 standard. Its establishment aimed at retaining the high performance of the native DEX blockchain while also enabling the smart contract function.
BSC is notable for its high Ethreum compatibility, staking-based consensus and governance protocols which are more environmentally-friendly and community-flexible, and native cross-chain communication with the mainnet (BC) that is bi-directional, decentralized, and trustless.
BNB Coin
BNB is the native token of BSC that can be used to pay discounted transaction fees on Binance Exchange and enables its owners to participate in exclusive token sales. Launched in July 2017, there are a total of 200 million Binance tokens. At its first public sale, it was roughly distributed as below: 
Founding team: 40% (80 million BNB)
Angel investors: 10% (20 million BNB)
Public sale: 50% (100 million BNB)
A specific and unique feature of BNB is its employment of the autobahn system. Ecah quarter, the auto-burn mechanism adjusts the amount of BNB to be burned based on the price and the number of blocks generated on BSC. This mechanisms will continue until 100 million (50%) of the tokens have been burned in order to ensure token scarcity. Certain lost BNB tokens can be reimbursed through the BNB Pioneer Program and users can check for their eligibility here. Additionally, BNB also burns a fixed ratio of collected gas fees in each block, as decided by BSC validators.
How to Add BNB to MetaMask
Add BNB to your Metamask by addingthe BSC network to your profile through manually entering the parameters listed below:
| | |
| --- | --- |
| Type | Mainnet |
| Network Name | BNB Chain |
| New RPC URL | https://bsc-dataseed.binance.org/ |
| ChainID | 56 |
| Symbol | BNB |
| Block Explorer URL | https://bscscan.com |
How to buy BNB on MEXC?
You can buy BNB on MEXC following the steps:
1. Log in to your MEXC account and click [Trade]. Click on [Spot].
2. Search "BNB" using the search bar to see the available trading pairs. Take BNB/USDT as an example.
3. Scroll down and go to the [Spot] box. Enter the amount of BNB you want to buy. You can choose from opening a Limit order, a Market order or a Stop-limit order. Take Market order as an example. Click [Buy BNB] to confirm your order. You will find the purchased BNB in your Spot Wallet.
Interested in native tokens?
MEXC lists moonshot and provides access to trading of major crypto coins like BNB. Keep an eye on our listings in Innovation and Assessment zones, as well as major tokens in the Main Zone – we have more great projects to come! Also, visit the hot projects section to find more hot tokes that were listed already. If you would like to know more about crypto trading itself visit MEXC Academy.