The HNT and MOBILE both are tokens used on the Helium network. HNT tokens are for hotspot hosts and the MOBILE tokens are used for paying infrastructure operators. They were wrongly counted as one type of token – HNT by Binance US.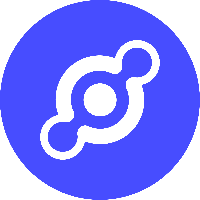 What exactly happened?
Depositors sent MOBILE to Binance addresses but received an equivalent amount of the more valuable HNT due to platform's accounting bug. The four lucky Binance US users received a worth of $22M HNT and sold most of the tokens which led to about $3.7 price drop in HNT.
It gets worse, though, because on-chain analysis seems to suggest that Binance US needs to take HNT that was rightfully held by one of its other customers in order to make up for the HNT it had incorrectly assigned to the four lucky receivers.
What's next?
Now the accounting problem has been fixed, Binance owes its users roughly 4.8 million HNT, which means it will likely have to purchase this amount on the open market. In addition, traders may consider buying more HNT with the fact that Binance has to purchase more HNT in order to compensate its customers, which leads to higher token price.