Vitalik Buterin, the co-founder of Ethereum, has recently swapped various alternative coins ETH. According to Lookonchain, an on-chain data resource, Buterin has converted over $700,000 worth of alternative coins into ETH. After the quick selloff, most coins were plummeting. However, MOPS gained 1,400% in 24 hours.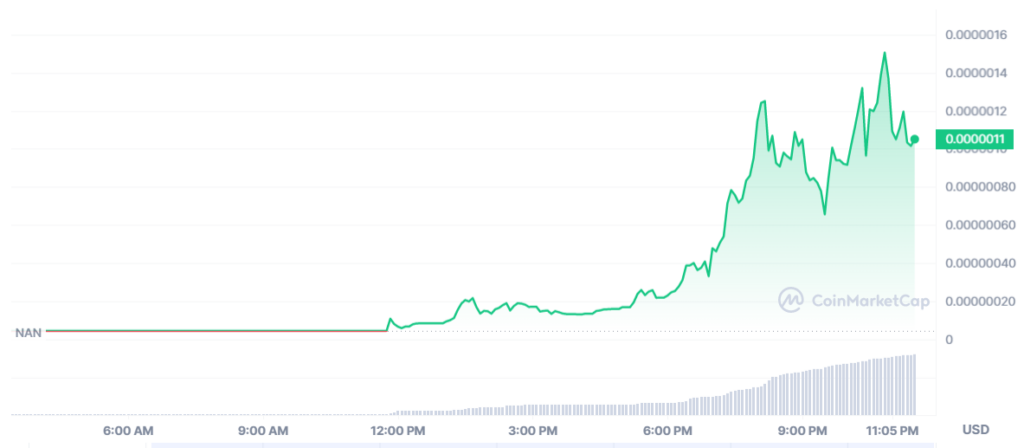 What Coins Did Vitalik Buterin Sell?
Etherscan, a blockchain explorer, has revealed that Vitalik Buterin's publicly known wallet address sold 50 billion MOPS tokens for 1.25 ETH (approximately $2,000). He also cashed out 10 billion CULT tokens for 58 ETH (roughly $91,000) and 500 trillion SHIK tokens for 380 ETH (approximately $600,000).
Soon after, the prices of CULT and SHIK tokens were displaying bearish changes. CULT and SHIK have decreased by 8.3% and 62.8% in the past 24 hours, allegedly due to Vitalik's sale of these tokens. Additionally, the community was unhappy with Vitalik's decision to sell these tokens. They believe that it would trigger a market downturn amidst the ongoing bearish market sentiment.
Oddly enough, MOPS is the only coin that did not go on a bearish trend. Instead, it rose up to 1,400% in 24 hours. At the time of writing, the token price was further growing up to 2127%, according to CoinMarketCap. This was not the first time Buterin had to sell off a huge chunk of his coins. A few years back, he sold off all his Shiba Inu tokens after the community sent him a huge sum of SHIB tokens.
Where to buy MOPS Tokens?
MOPS token is a new meme coin that takes the image of a pug. Currently, it is only available on Uniswap (V2).
Personal Note From MEXC Team
Check out our MEXC trading page and find out what we have to offer! You can learn more about crypto industry news and interesting articles to get you up to speed with the crypto world. Happy trading!
Start your travel on MEXC Global