2022, was the year that tested everyone in the crypto market, and while we didn't find all the answers, we kept changing… As the new year approaches, we turn back to counting down the top 10 highlights of MEXC 2022
1.MEXC is Burning More MX Tokens in 2022
In 2022, MEXC reached our target of 100 million MX tokens in circulation.
According to MX 2.0, MEXC will use 40% of its platform profit to buy back and burn the MX Token. From Dec 7, 2021, to Dec.7, 2022, about 110,332,145 MX tokens were burned in total.
First, 100 million MX tokens were burnt in December 2021. This year 2022, here are the details of MX tokens that were burnt quarterly:
2022 Q1: 2,266,655 MX
2022 Q2: 3,876,215 MX
2022 Q3: 4,189,275 MX
450 million MX tokens have been reallocated based on MX 2.0.
The current circulating supply of MX is 89,667,855 MX in the secondary market on Dec 13th, 2022.
2.MEXC Launched the World's First Blue-chip NFT Index
MEXC purchases the well-chosen NFT artworks, splits them into 1,000,000 tokens, and lists the corresponding NFT Index.
NFT Index features:
MEXC is not only the first exchange to launch NFT Indexes, but also the exchange with the most listed blue-chip NFT Indexes, including Moonbirds, Clone X, Azuki, Meebits, Doodles, Invisible Friends, and more.
NFT Index aims to lower the thresholds for users to purchase– blue-chip NFTs. By trading them, users can get certain portions of NFT instead of buying a complete one at anytime & anywhere.
Holders can also choose to redeem their NFT when the share reaches a complete NFT exchange.
3.MEXC: Volume Leader in Leveraged ETF Trading
The trading rules of leveraged ETF products are as simple as those of spot products, so it becomes the next star product after futures. MEXC has the highest ETF trading volume overall and takes the lead again in the market.
MEXC Leveraged ETFs features:
The Rebalancing Mechanism: The system will automatically re-balance the trader's position. As a result, the balance won't approach zero. While there is no margin required, no matter how the price of the underlying asset changes, there will be no liquidation.
Compound-interest Effect: The profit gained from the leveraged ETFs will be added to the balance every day, so the return will be higher than that of margins or futures products of the same multiple.
4.MEXC's Fan Token Zone Launched
World Cup Qatar 2022 is driving crypto traders' interest in World Cup-themed tokens. The top exchanges like MEXC and Binance both launched Fan Token Zone. Unlike active fans, fan tokens are utility tokens associated with a club, team, or brand that give holders special fan privileges to boost their engagement with their favorite club.
MEXC is the exchange with the most listed fan tokens. It has listed 39 fan tokens, like $CHZ, $POR, $ARG, $BFT, etc.
Fan tokens prices have been linked to each match since the start of the World Cup on Nov. 20. The Argentine Football Association's fan token AGR has rallied 46.1% over the past 24 hours after Argentina beat Croatia 3-0 to reach the World Cup final, and is up 87.8% during the previous week from about $2.464 to a high of $5.636.
5.MEXC Perpetual Futures Liquidity Ranks No. 1
Liquidity is important for all tradable assets, including cryptocurrencies. A liquid market always has many bids and offers and participants can easily enter and exit for minimal transaction cost. Thin markets may have large spreads in price that may cause a high risk of getting liquidated in an illiquid market for futures.
After 4 years of continuous technical upgrades and product optimization, in September 2022, MEXC became the top liquidity provider globally.
Achievements:
Covering the top 50 mainstream tokens
MEXC, Bybit, and Binance are the top 3 trading platforms for in-depth performance
MEXC's daily futures trading volume in mainstream coins in BTC &ETH ranks No.4 worldwide
6.M-Ventures Under MEXC Completes Brand Upgrade, and Its Capital Scale Reached $200 Million USD
On September 28, during the Token2049 event in Singapore, MEXC officially announced "M&M Launcher" that its investment fund was officially upgraded to M-Ventures. At present, its own capital scale has reached $200 million.
M-Ventures mainly pay attention to three investment focuses in the primary market:
Web 3
New Public Chain Ecology
Infrastructure
In the past 3 years, M-Ventures' portfolio has included dozens of outstanding projects such as Polkadot, Avalanche, Manta, etc.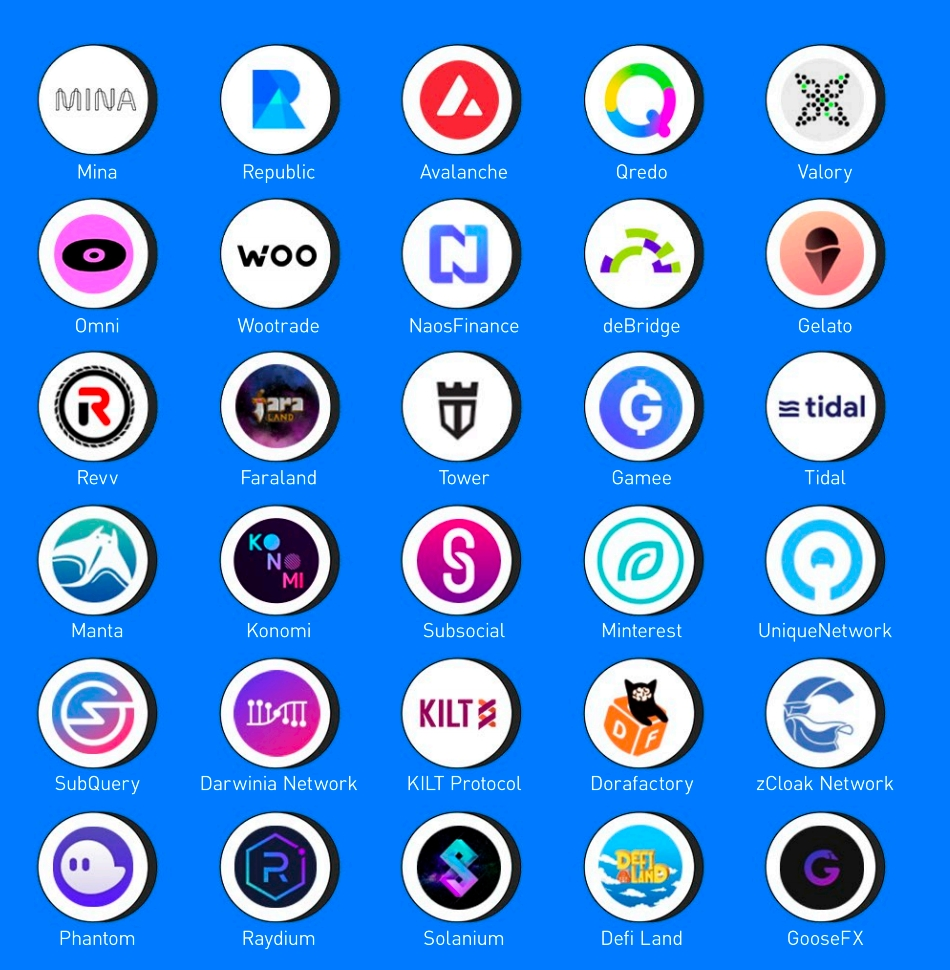 7.MEXC Firstly Launched Future Second-level K-line Function Worldwide
MEXC is the first cryptocurrency trading platform to launch the future second-level K-line function to provide the ultimate trading experience for users. It takes "1-second" as the time period to generate a single candle chart, which reflects the more timely and accurate transaction information on token price, transaction volume, and market depth.
Second-level K-line Features:
Generate a single candle chart by "1-second"
More timely & accurate transaction information
Friendly to Short-term & higher-frequency & high leverage traders
8.MEXC x Coinbase x Trust Framework
The TRUST network is an alliance of the world's leading cryptocurrency exchanges that are designed to disclose necessary data & Privacy Prevention. MEXC and Coinbase have reached a partnership to jointly fulfill the privacy and security obligations of cryptocurrency under the TRUST framework, committed to focusing on protecting customer privacy and information security with 62 top companies worldwide, including PayPal, Binance, etc.
Trust Network Solutions:
Ensure the correctness of information transmitted
Avoid leakage of personal information stored on third-party servers
Prevent misuse of sensitive information
9.10M Users! MEXC Upgraded brand color to "Ocean Blue"
MEXC has reached 10 Million Users! On Nov.18th, the brand color was upgraded from "Forest Green" to "Ocean Blue."
The blue ocean covers 71.35% of the Earth, but the forest only accounts for 7.27%. Forest is limited, while the sea is boundless. "Ocean Blue" can also better interpret the characteristics of MEXC:
Secure and Professional
Open and Inclusive
Explore the future
10.MEXC Reached 1200% Futures Growth
MEXC Futures hit an annual growth rate of 1200% and are now ranked in the Top 10 globally in terms of the daily trading volume. This year, we are more focused on optimizing futures products and basic liquidity according to users' needs.
1200% Futures Growth
Users first, MEXC's Changing for you
0 Makers Fees on all Futures Trading
To celebrate this achievement, there is an exclusive Zero Maker Fee event for all futures trading pairs starting Dec 1.
Start your travel on MEXC