Key Takeaways:
Free Airdrops for MX token holders.
Easy MEXC Launchpad Participation!
By now, we have a list of articles curated specifically to spread the knowledge of MEXC Launchpad. However, there is one more aspect that is still unknown to users. It is the true value of the MEXC launchpad and it's free airdrop tokens. In this article, we will dive into the exact value of the free airdrop tokens on our amazing Launchpad.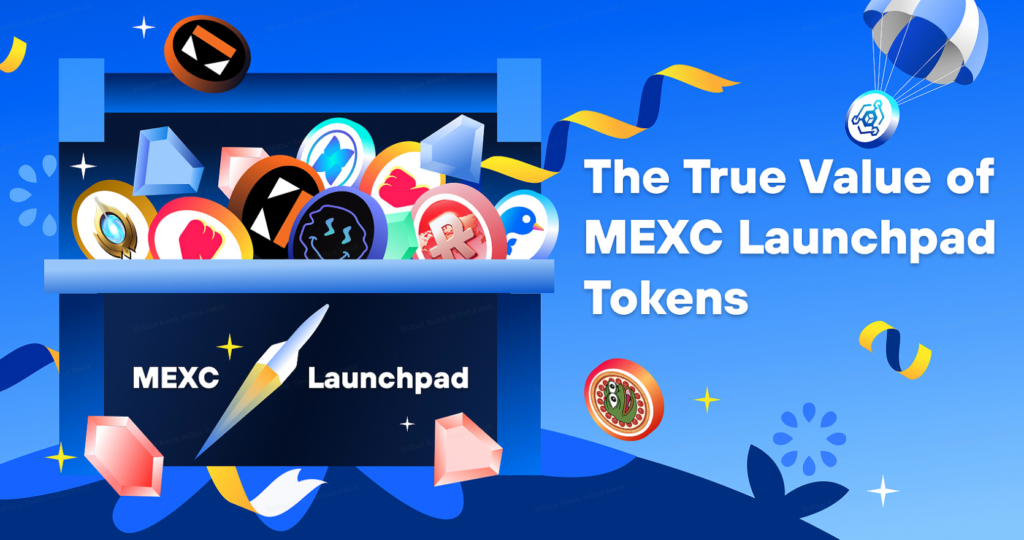 What is a launchpad?
A crypto launchpad serves as a platform to facilitate the fundraising and token distribution process for new cryptocurrency projects. It offers a curated selection of projects to investors, allowing them to participate in token sales or token swaps. They provide a launchpad for new projects to access liquidity, attract investors, and establish their tokens in the market. Launchpads often have certain criteria and due diligence processes in place to select projects that meet certain standards, reducing the risk of fraudulent or low-quality offerings.
Understanding the Concept of MEXC Launchpad
Our launchpad serves as a platform to reward loyal MX token HODLers. It is also a space for promising new projects to gain exposure. On the launchpad, MX token holders will continuously receive new token airdrops for free. According to MX token analytics, you could earn more than 500 USDT in 5 months. However, this calculation is based only on the initial value of the airdrop tokens.
Here begs the question:
What if you did not sell off the free tokens?
How much would these free tokens grow over time?
Recent Launchpad Token Performance
Let us take a look at the statistics. This data came from the assumption that you participated with the minimum amount of MX Tokens. Also, check out the current MX Token Price! Let us break down the table.
Basically, 1000 MX tokens will reward you with a variety of tokens. For example, you can receive a total of 120,100 PPRNI tokens or even 800+ DVT tokens! Furthermore, these tokens are free! Therefore, there are no initial investment costs. HODL these tokens and you might encounter insane growth such as AMG's 2350% growth or 902% from EXD tokens.
Now let's answer the questions:
What if you did not sell off the free tokens?

If you do not sell the tokens, you will get to see the tokens grow to an amazing level! Meaning, even more rewards with more patience!

How much would these free tokens grow over time?

According to our statistics, all the tokens above grew more than 100% in value, some even going as high as 2,000%
Of course, there is still potential for the tokens to grow. In the long run, these token prices might go up even higher. However, we will not go that far as a price prediction. Statistics are good enough to show the value MEXC Launchpad can give you. Therefore, the first step for you is to start participating today! Do not miss out on the opportunity!
Where is MEXC Launchpad?

You can find MEXC Launchpad on our main page MEXC.com! It is located in the Spot column right below MX Zone. In fact, it is one of the hottest projects available on the exchange for our users. Of course, you can participate directly from this link right here!
How To Participate in MEXC's Launchpad or Kickstarter Campaign?
Here is a simple guide for you to join in on the fun!
Purchase and hold MX Tokens in your spot wallet (Buy now!)
Hold at least 1,000 MX Tokens in your spot wallet for 15 consecutive days (Kickstarter) or 30 consecutive days (Launchpad).
Once 15 days have passed, you can commit the MX Tokens to a Non-lockup Event.
Click on the Quick Commit Button to join all events simultaneously.
After the event ends, the system will first divide the total prize pool.
Then, it will distribute the airdrops based on the user's proportion of valid commitment.
The more MX Tokens you commit, the more airdrops you receive!
After the airdrop reward distribution, head on to the (Reward History Page) to learn of the airdrop details!
Quite a simple process right? What are you waiting for? Join now at MX Zone!
How to buy MX Token (MX)
You can buy MX Token (MX) on MEXC by following the steps:
Log in to your MEXC account and click [Trade]. Click on [Spot].
Search "MX" using the search bar to see the available trading pairs. Take MX/USDT as an example.
Scroll down and go to the [Spot] box. Enter the amount of MX you want to buy. You can choose from opening a Limit order, a Market order, or a Stop-limit order. Take Market order as an example. Click [Buy MX] to confirm your order. You will find the purchased MX in your Spot Wallet.
You can find a detailed guide on how to buy MX tokens here.
Conclusion
MX tokens and Launchpad will only grow bigger. More and more tokens will soon flock to MEXC as the value of MX tokens grows. Therefore, take this opportunity to purchase them and participate in the Launchpad! Learn more about it now!
Don't forget to check out our MEXC trading page and find out what we have to offer! Do not miss out on the golden window. You can learn more about crypto industry news and interesting articles to get you up to speed with the crypto world. Happy trading!