On Thursday (May 12), LUNA (Trade it here), which is the native staking and governance token of Terra protocol, is trading below $1, which is a huge fall from the all-time high of $119.18, which was set just over five weeks ago.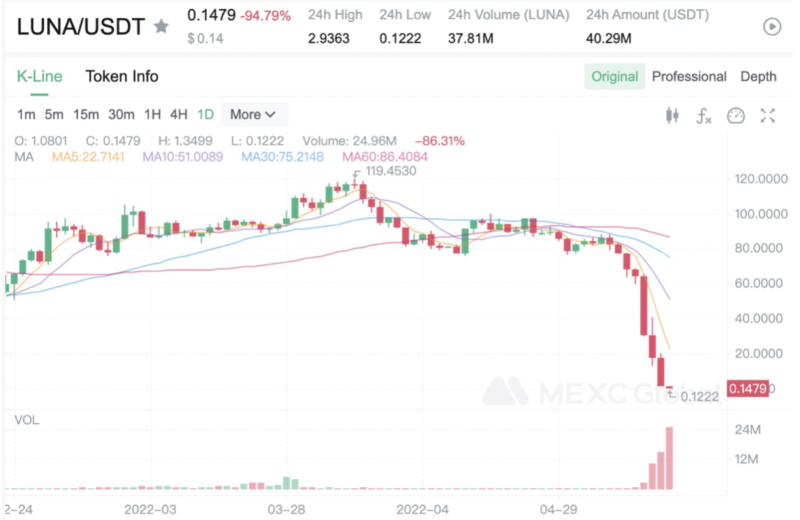 What is Terra?
Terra is a blockchain protocol that uses fiat-pegged stablecoins to power price-stable global payments systems. According to its white paper, Terra combines the price stability and wide adoption of fiat currencies with the censorship-resistance of Bitcoin (BTC) and offers fast and affordable settlements.
Development on Terra began in January 2018, and its mainnet officially launched in April 2019. As of September 2021, it offers stablecoins pegged to the U.S. dollar, South Korean won, Mongolian tugrik and the International Monetary Fund's Special Drawing Rights basket of currencies — and it intends to roll out additional options.
Terra's native token, LUNA, is used to stabilize the price of the protocol's stablecoins. LUNA holders are also able to submit and vote on governance proposals, giving it the functionality of a governance token.
LUNA's role for UST
UST is what's known as an "algorithmic" stablecoin. The LUNA token and UST are mutually dependent, as the success of the Terra ecosystem is a function of the adoption of UST as a stablecoin. LUNA backs UST and is burned when demand for UST rises. Following upgrades like Columbus-5, the supply of LUNA could become highly deflationary in the long run.
On the flip side, the value of LUNA can also decrease if UST is perceived as unstable. UST briefly lost its peg following the Wormhole hack, leading to a temporary price crash for LUNA.
Why did UST lost its dollar peg?
On Monday (May 9), Jonathan Wu, who works at Aztec Network, posted an excellent thread on $UST's de-peggging from the dollar: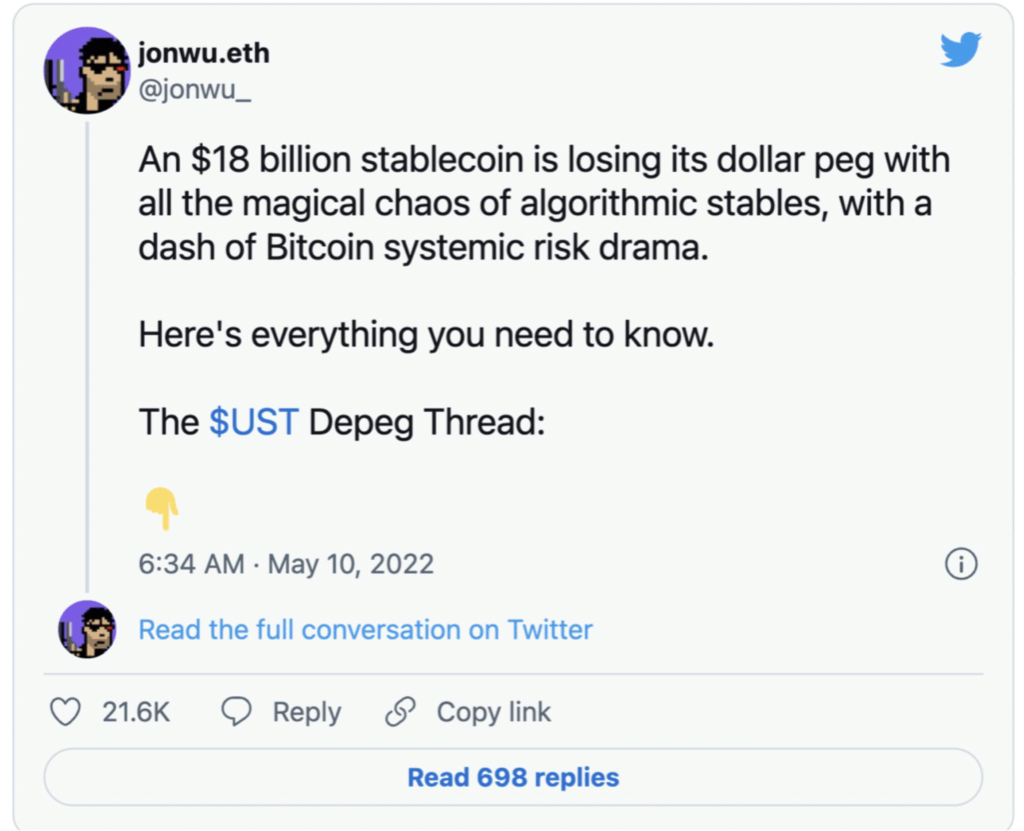 And on Tuesday (May 10), popular pseudonymous crypto analyst "Onchain Wizard" posted a great thread on his theory of how $UST was attacked: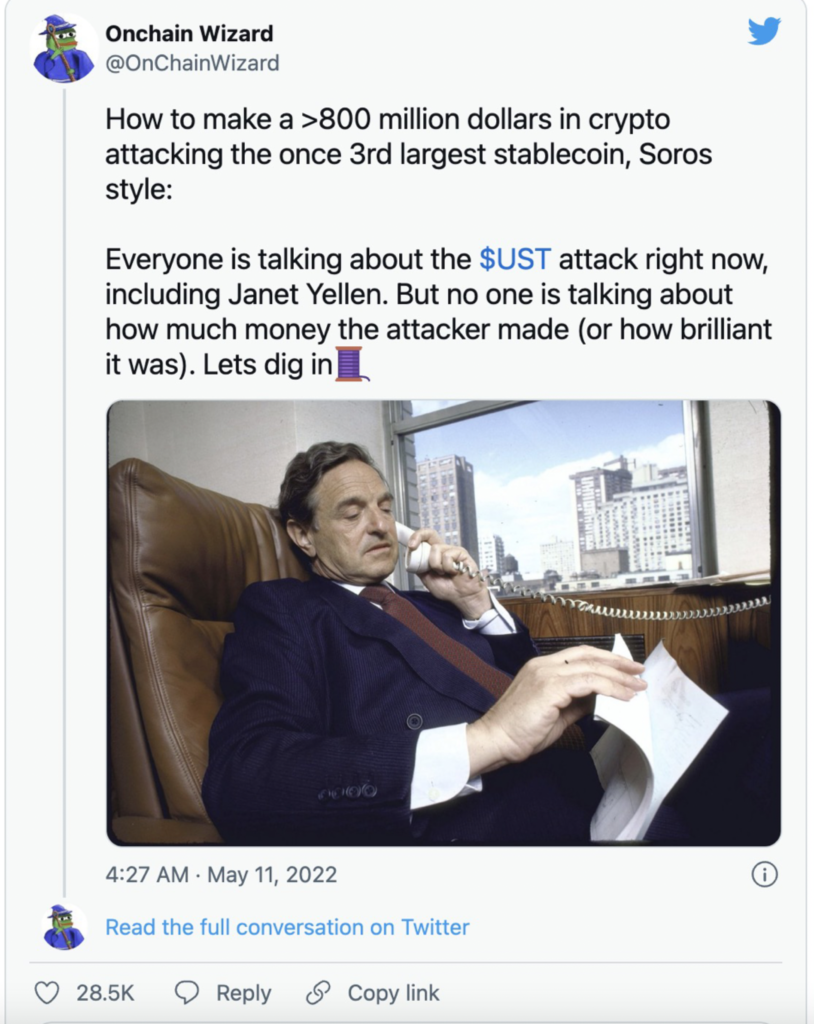 Start your travel on MEXC Global