Hey! It's Shivam here! The community that has supported and borne the brunt of the Terra Luna crash has now supported a plan that implements a switch from the original Luna and launches a new blockchain Terra 2.0.
Earlier in May 2022, LUNA's crash created epic level crises in crypto circles, as Bitcoin (BTC) and Ethereum (ETH) fumbled, forcing trading platforms to suspend trading.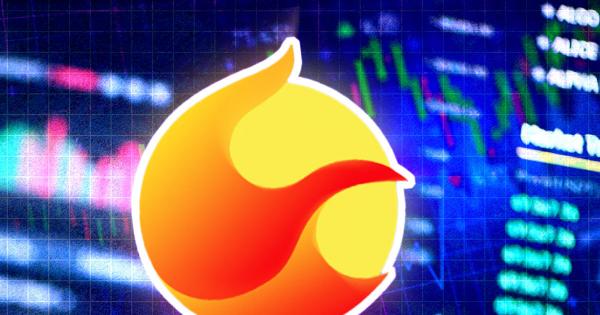 Luna is one side of a double token pair, which works with Terra. Terra is pegged to the US dollar linked stablecoin Terra USD (UST). This linkage is algorithmic, smart contracts are used to maintain the price of Luna, Terra UST at $1. When the crash unpegged the UST from the US dollar, the sellers ready to sell off Terra (indirectly Luna) pushed Luna into oversupply. The algorithms failed and the price dove down 99%. The end result was a shockwave through the crypto space that wiped out over $400 billion worth of investment.
LUNA 2.0 is here
In a recovery plan, the Terra blockchain would be redirected into Terra 2.0. The original Luna tokens will be known as Luna classic (LUNC). The revival proposal was approved with a 65.5% majority approval. The overview of Terra 2.0 defines how the blockchain would operate now, the most remarkable feature being that the new Terra will be created without any link to algorithmic stablecoins.
There are various details about integration and dApps migration and the rebranding of the original Terra blockchain as Terra Classic. The Cosmos chain that supported the Luna and terra classics remains operational but without any option to mint or burn coins.
The new blockchain will launch on 28 May, according to Terra's Twitter.
Who Got LUNA 2.0?
Tokens for the new currency were airdropped to existing holders of LUNAC and UST. The predetermined groups that get airdrops of the new tokens are:
• LUNA's community pool gets 30% of the token distributed, with 10% specified for developers.
• Pre-crash LUNA holders get 35%.
• Pre-crash UST holders get 10%.
• Post-crash LUNA holders get 10%, with derivatives designed for staking. 30% of these tokens will be opened at launch, while the rest are locked for two years
• Post-crash UST holders get 15% of the tokens – 30% of those are opened at launch, and 70% will be vested over two years, with a six-month cliff.
Terra airdroped the LUNA 2.0 tokens to the investors holding 10,000 or fewer luna tokens. This is to make sure that smaller investors get some liquidity. Terraform Labs' (TFL) wallet will be removed from the airdrop list to make Terra a fully community owned token.
The successful recovery of Terra (LUNA) depends on this rebrand and launch. With the Terra community's strong support to give LUNA a rebirth, the team is on the recovery plan.
Classic and successful Terra projects like Astroport, Nebula, Prism, and RandomEarth will move to the new Terra.
MEXC supported the Terra (LUNA) & Terra USD (UST) Token Migration, Redenomination, and Ticker Change. It has listed the new Luna 2.0 (LUNA) in its Innovation Zone.
What do I think of it?
I've got my small airdrop, everything is great. As for me, this showed us an example of how projects in crypto can recover in the most hard situations and after shocking events. Community is power! Crypto is power. I think there will be bright future for crypto & for LUNA & LUNA 2.0 projects themselves. Let's see! Remember, I publish regularly here so please register via my link to get rewards!
Start your travel on MEXC