SER (SER/USDT) was launched on MEXC M-Day on April 29 with a total token allocation of 50400 SER.According to the lucky draw rules,for trading round , there are 720 winning tickets.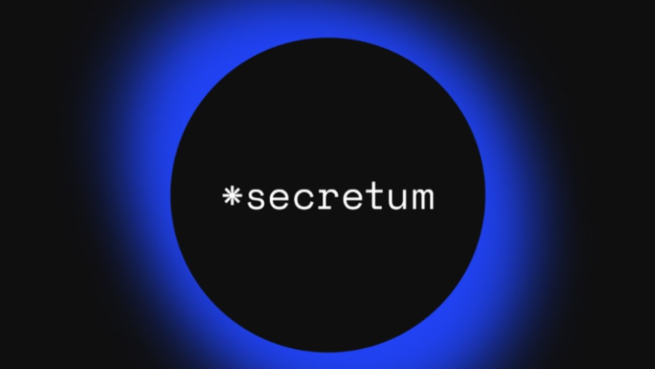 What is Secretum?
Secretum is the world's first and only decentralised, encrypted messaging and OTC trading Solana Blockchain app. Secretum creates a completely new ecosystem allowing all crypto and Blockchain asset owners to:
Communicate directly and anonymously by messaging/phone/video with any other wallet owner in the world, based only on wallet addresses.
Trade crypto assets and tokens crypto P2P via an integrated ESC (escrow smart contract) functionality.
Make communications, file storage, and transactions secure from hackers and government interference via a decentralised distributed node network.
Receive rewards for app use and content creation, in addition to paying for additional services/subscriptions, via the SER token.
Allow users to offer premium content on public channels to other platform users, in exchange for payments via the SER token.
What makes Secretum unique?
The benefits of Secretum are multiple:
Messaging Security: No centralised data storage, complete anonymity, no data transfers, no moderators, and complete end-to-end encryption. The node-to-node communication protocol means all messages between users are stored on trusted nodes, directly on our private Ethereum-based Blockchain network. Users can sign up exclusively with their wallet addresses, validated by the node network, while maintaining complete anonymity.
Trading Flexibility: Secretum based on Solana allows crypto owners to do something unprecedented, namely communicate and trade with each other without having to know each other, or have each other's data on a contact list. This opens up endless opportunities for exchanging messages, files, and assets between previously disconnected individuals — an enormous step in fostering the adoption of crypto currency and creating liquidity in the market.
Cost Effectiveness: Allowing users to trade crypto assets in a cost-effective way — be it fungible ones (Ethereum, Bitcoin, etc.) or non-fungible ones (NFTs), directly on a P2P basis. This helps users avoid the fees, congestion, and liquidity issues affecting Centralised (CEX) and Decentralised (DEX) crypto exchanges.
Data Security: Files are stored on trusted, independent nodes in the Secretum network, and transfers happen on a P2P basis, based on an encrypted procedure verified by the parties involved alone. No more data breaches, hacks, password leaks, or any other risk affecting existing cloud storage solutions.
What is SER token?
As a utility instrument for Secretum platform messaging, the following concepts underpin the use of the SER token:
Messaging: Messages are treated as transactions, with the parties exchanging SER tokens in order to communicate. Secretum is used as a MaaS (Messaging as a Service) application by the sending party, who stakes tokens in order to send messages. Greater demand for messaging or file storage means more tokens are staked, and SER tokens are in higher demand — just like a trading token. Allows Secretum users to ping non-user wallets by sending a SER token to them, allowing them to communicate with people who aren't on their contact lists. Users can use this as a guarantee to establish contact or invite new users to the Secretum network. It also encourages people to join Secretum in order to message other users and complete crypto transactions, utilizing network effects.
Payments: It will allow users to pay for any additional premium services that the Secretum app may give (hidden chats, crypto asset trading capabilities, message storage, and file storage).
Exchange: Allows users to exchange crypto assets between Secretum wallets and connect Secretum wallets to third-party wallets. Using SER tokens, users will be able to monetize any material they supply anonymously through their own channels.
Governance: SER tokens are designed to allocate much control over to the community. Users, using their SER tokens will be able to enter public DAO chats, increase voting power with amount staked, and get rewards.
Rewards: Users are rewarded for adding nodes to the network, which improves security, communication speed, and decentralization. Secretum users can earn SER tokens in addition to using them on communication and file storage services or trading.
Start your travel on MEXC Global