Pudgy Penguins is a collection of 8,888 NFTs that embody empathy and compassion developed by the Igloo Company. The collection is made up of 1) Lil Pudgys and 2) Pudgy Rods. Pudgy Penguins have also teamed up with the Origin Protocol to launch its own marketplace. This article explores the core features of Pudgy Penguins and how one can purchase the Pudgy Penguins by first purchasing ETH on MEXC Exchange.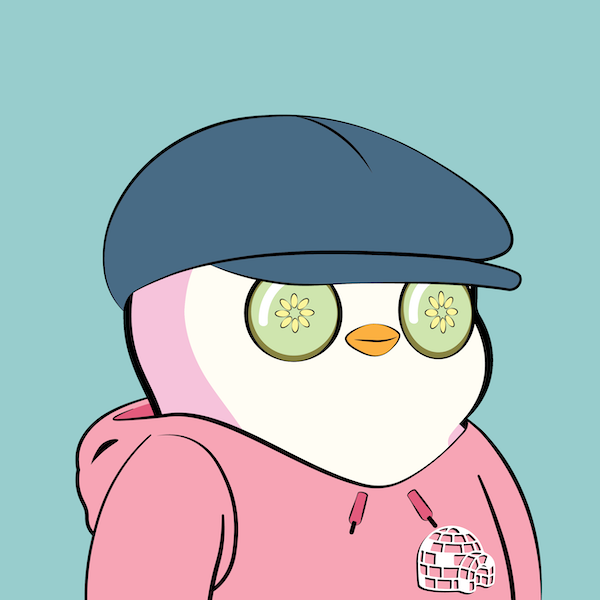 What are the Pudgy Penguins?
Pudgy Penguins is a collection of 8,888 NFTs that embody empathy and compassion developed by the Igloo Company. Lil Pudgys are 22,222 Pudgys of Northern descent who are cute and adorable in appearance while also being fierce in nature against vibes of negativity. Owners can also purchase Pudgy Rods to help with their Lil Pudgys who can use them to fish for food.
The Igloo Company is composed of the following individuals: Luca Netz (CEO), Lorenzo Melendez (CTO), Nicholas Ravid (CMO), Peter Lobanov (CCO), Jennifer McGlone (CLO), Asset Bender (Senior Advisor), and Dr.Kaizu (Head of Operations).
How to buy Pudgy Penguins?
To purchase Pudgy Penguins, users should first purchase ETH on MEXC Exchange following the steps listed below:
Log in to your MEXC account and click [Trade]. Click on [Spot].
Search "ETH" using the search bar to see the available trading pairs. Take ETH/USDT as an example.
Scroll down and go to the [Spot] box. Enter the amount of ETH you want to buy. You can choose from opening a Limit order, a Market order or a Stop-limit order. Take Market order as an example. Click [Buy ETH] to confirm your order. You will find the purchased ETH in your Spot Wallet.
After purchasing your desired amount of ETH, you can send them to your Metamask wallet and then purchase Pudgy Penguins on OpenSea.
Recent Pudgy Penguins Price & Performance
Over the last 90 days, Pudgy Penguinshas an average price of 2.13 ETH and an average transaction volume of 3,254.655. Now, in August 2022, Pudgy Penguins have accumulated a total transaction volume of 57.6K ETH.
Interested in buying NFTs? We have more!
MEXC not only provides access to the world's most popular tokens and new GEMs, but also offers unique assets & tools! Visit the hot projects section to find more hot tokes that we listed recently. If you would like to know more about crypto trading itself visit MEXC Academy.