Dear MEXCers, MEXC has launched the Global Bank Transfer Program for USD deposits via the SWIFT & Fedwire transfer networks, effective from 7th of June 2022 13:00 (UTC).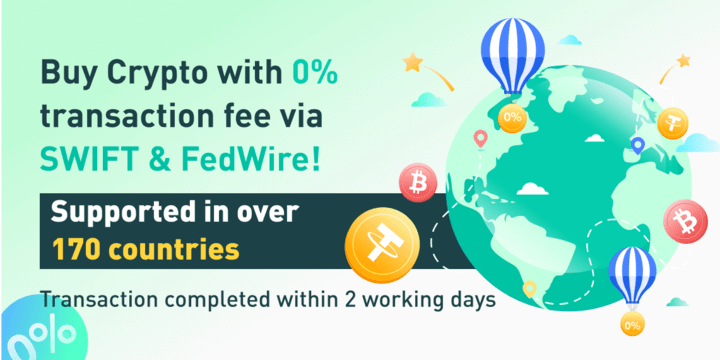 How this benefits our users worldwide?
Starting from now, SWIFT and Fedwire bank transfer options will help users to deposit funds directly to their MEXC account avoiding additional fees and exchange rates.
This action will greatly improve the ease of access for MEXC clients globally. MEXCers nowcan purchase crypto with a 0% transaction fee in over 170 countries including such important regions as Europe and North America. Moreover, the transaction will be settled within just 2 working days, offering affordability and convenience to users. (Official Announcement)
Now through the direct deposit of funds through SWIFT and Fedwire, the convenience of the system has been further enhanced and users have a world-class trading experience. This simplified process has allowed MEXC to accelerate the globalization of crypto trading.
How to deposit USD via bank transfer?
To perform this type of deposits users will need to pass Advanced KYC. Here you will find the detailed guide for process:
SWIFT stands for the Society for Worldwide Interbank Financial Telecommunication. Simply put, SWIFT is a global payments system, which is used by more than 11,000 financial institutions and companies around the world, across over 200 countries.

Fedwire refers to a real-time gross settlement system of central bank money used by Federal Reserve (Fed) banks to electronically settle final U.S. dollar payments among member institutions.

MEXC Footnote
Start your travel on MEXC