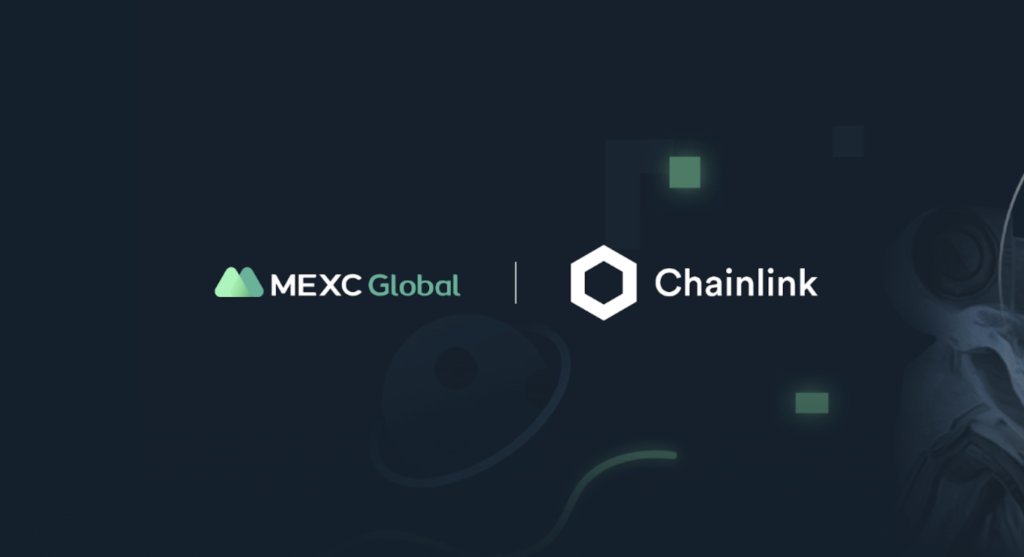 We are excited to announce that MEXC Global—the leading digital asset and cryptocurrency trading platform—is integrating Chainlink Price Feeds. By integrating the industry-leading decentralized oracle network, we will have access to tamper-proof price data needed to calculate exchange rates between fiat currencies and cryptocurrencies in our over-the-counter (OTC) markets. This high-quality market data from Chainlink will help ensure that prices in MEXC Global's OTC markets reflect accurate fair market rates.
We chose Chainlink as our oracle solution because its infrastructure is seamless to integrate and time-tested in production. Chainlink has been helping secure leading DeFi protocols responsible for tens of billions of dollars in smart contract value, maintaining robust security and high availability to reinforce the user experience with faster responsiveness and higher safety threshold.
Founded in 2018, MEXC Global is a high-performance cryptocurrency exchange with unique transaction matching technology. With a strong background within the industry, the team at MEXC Global are some of the first movers and pioneers of financial and blockchain technology. Today, with more than 7 million active users across the world, MEXC Global is empowering an increasing number of people to get involved in the crypto-verse, and we have just started—MEXC Global aims to become the go-to platform for new traders and experienced investors as they move forward in their financial journey.
To help us establish secure pricing in our OTC markets, we need access to fresh asset prices that are supplied directly on-chain in a highly reliable manner. Fair market asset prices should reflect a volume-weighted average from all trading environments. Thus, we needed to make use of an oracle network to fetch aggregated price data off-chain and deliver it on-chain to be consumed by our application.
After reviewing various solutions, we decide to integrate Chainlink Price Feeds for a multitude of critical features, including:
High-Quality Data — Chainlink Price Feeds source data from numerous premium data aggregators, leading to price data that's aggregated from hundreds of exchanges, weighted by volume, and cleaned from outliers and suspicious volumes. Chainlink's data aggregation model generates more precise global market prices that are resistant to API downtime, flash crash outliers, and data manipulation attacks.
Secure Node Operators — Chainlink Price Feeds are secured by independent, security-reviewed oracle nodes run by leading blockchain DevOps teams and traditional enterprises with a strong track record for reliability during market volatility.
Decentralized Network — Chainlink Price Feeds are decentralized at the data source, oracle node, and oracle network levels, generating strong protections against downtime and tampering by either the data provider or the oracle network.
Transparency — Chainlink provides a robust reputation framework and set of on-chain monitoring tools that allow users to independently verify the historical performance of node operators and oracle networks, as well as check the real-time prices being offered.
Antonio Wu, CMO of MEXC Global, commented, "Chainlink Price Feeds are the industry standard for reliable, decentralized price data. By integrating Chainlink's decentralized oracle network, we can provide our users with stronger assurances that the exchange rates in our OTC markets are up to date, tamper-proof, and reflect market-wide price discovery."
About Chainlink
Chainlink is the industry standard for building, accessing, and selling oracle services needed to power hybrid smart contracts on any blockchain. Chainlink oracle networks provide smart contracts with a way to reliably connect to any external API and leverage secure off-chain computations for enabling feature-rich applications. Chainlink currently secures tens of billions of dollars across DeFi, insurance, gaming, and other major industries, and offers global enterprises and leading data providers a universal gateway to all blockchains.
Learn more about Chainlink by visiting chain.link or reading the developer documentation at docs.chain.link. To discuss an integration, reach out to an expert.
About MEXC Global
Established in April 2018, MEXC Global is a digital asset trading platform with over 7 million users, which offers users one-stop services including spot, margin, leveraged ETFs, derivatives trading and staking services. MEXC Global believes "User first, service foremost", and creates a community where users can access and trade the latest best-in-class digital asset across the world.For more information, please visit the website . Follow MEXC Global on Twitter and Telegram.
Start your travel on MEXC Global