MEXC Global a leading digital asset and cryptocurrency trading platform, has today announced a partnership with the Pyth Network, an oracle solution that brings real-world data on-chain at a sub-second timescale. MEXC will provide real-time prices of cryptocurrency assets derived by trading and data from the exchange.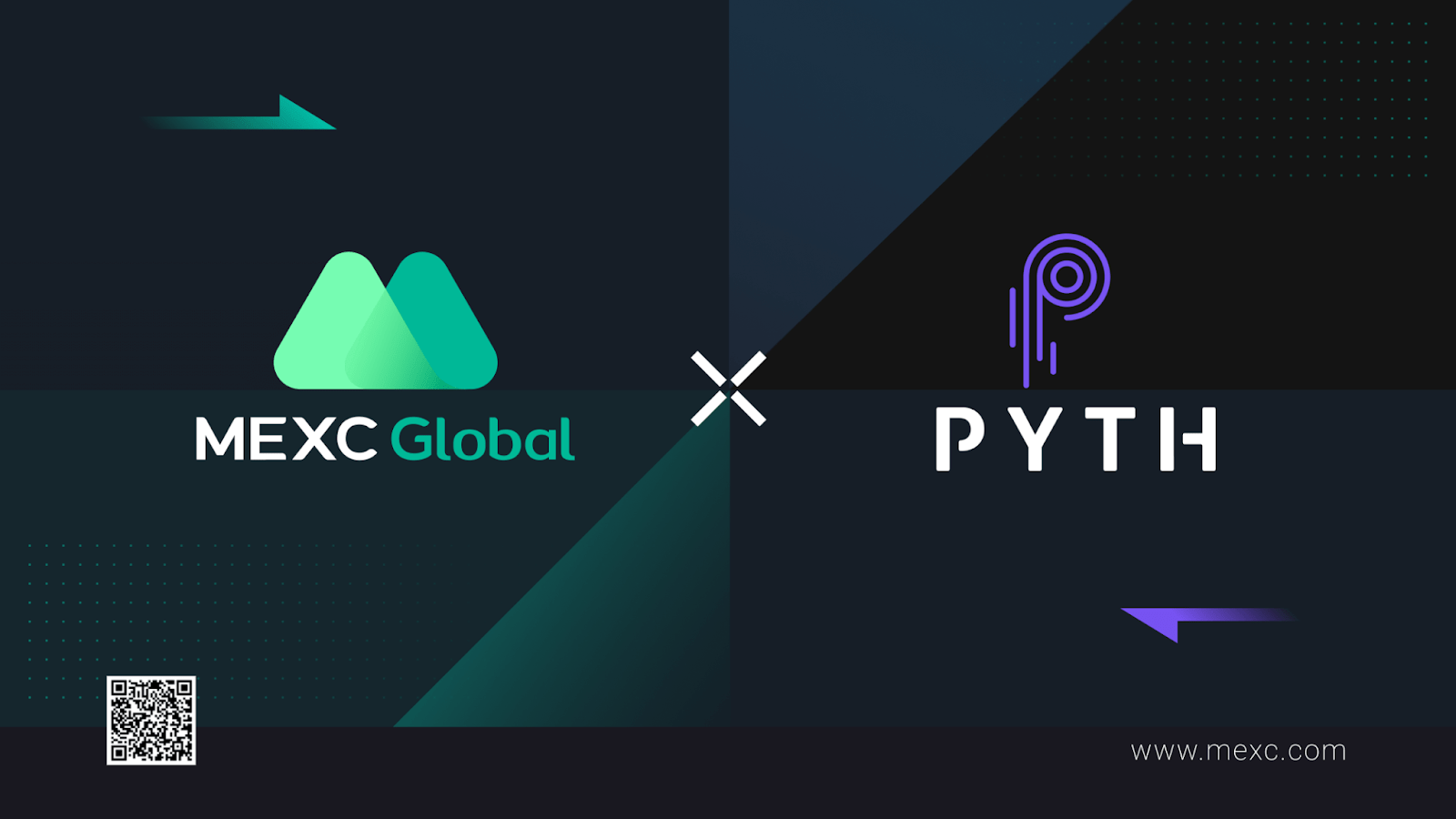 About Pyth Network
Pyth network is a specialized oracle solution for latency-sensitive financial data that is typically kept behind the "walled gardens" of centralized institutions. Project is focused on finding a new and inexpensive way to bring this unique data on-chain and aggregating it securely. For more information about the Pyth network, please visit project's website.
Pyth Network and MEXC
As a leading oracle solution, Pyth is working with more than 60 leading institutions from crypto and traditional finance to provide trusted, low latency and verifiable market data for DeFi ecosystem across not just crypto, but equities, FX, and metals as well. Pyth achieves this by incentivising market participants, including trading firms, market makers and exchanges, to share directly on-chain the price data collected as part of their existing operations. Pyth has exceeded $4.0Bn in monthly traded volume derived from the exciting projects and protocols consuming Pyth feeds. MEXC joins other leading crypto exchanges and companies such as FTX, KuCoin, Jump Crypto, LMAX, Wintermute, Talos and Galaxy Digital to name a few, in partnering with Pyth.
"Pyth Network represents an industry-leading standard for reliable, decentralized price data. By working with Pyth, we will contribute regular and live market data, and are able to provide our users with stronger assurances that the exchange rates in our markets are best-in-class. As the DeFi community is quickly growing, we will continue to work closely with Pyth Network to bring our user experience into the next level." 

Antonio Wu, CMO of MEXC Global
What's next?
With more than 7 million active users across the world, MEXC is now empowering an increasing number of people to get involved in the crypto space. We will continue to bring the user experience to the next level by starting new industry partnerships and building top-class infrastructure. Interested to know more about our partnerships? Visit the special blog section.