In this Telegram AMA recap, you'll find insights about the Finance Blocks project. In an event hosted by Iris from MEXC Global, you will meet Jake Seltzer, CEO and Co-founder of Finance.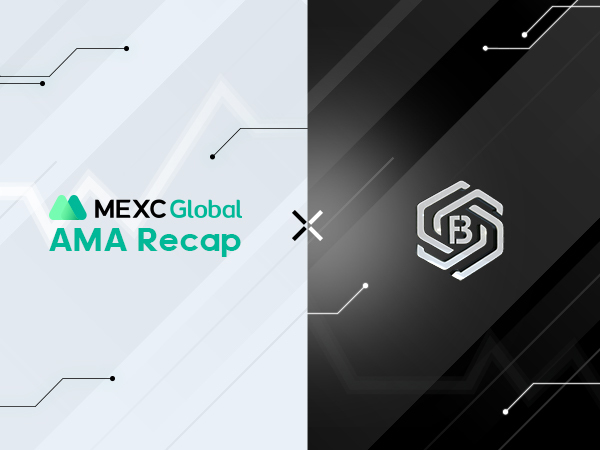 Introduction:
Hello everyone, thanks for welcoming me this morning. My name is Jake Seltzer and I am the Co-founder and CEO of Finance Blocks. Looking forward to having a great AMA!
Questions about the Finance Blocks project:
Question 1:
Iris: What is Finance Blocks? Can you share with us more in detail?
Jake: Finance Blocks works as a Platform as a Service (PaaS) solution to Rural Financial Institutions through which they can digitize their banking process. Finance Blocks has integrated Polygon protocol and intends to push all information to the Ethereum Blockchain. Presently, our ecosystem supports 1000 transactions per second. The platform connects seamlessly with national identity systems and extends a secure repository for user identification data on the blockchain.
Question 2:
Iris: What triggers you to launch Finance Blocks? What are some of the real-world problems/pain points that Finance Blocks aims to solve?
Jake: Finance Blocks was created to help make the lives of rural users in emerging economies better. We are driven to eradicate deep-rooted financial bottlenecks in order to grant uncomplicated credit access, institutional transparency and financial cohesiveness. Some of the real-world problems that our platform solves is access to fair incorruptible financial services and giving people the ability to overcome things such as generational debt.
One of the main problems we were looking to solve when creating finance blocks was how can we make a difference in financial literacy as well as educate users on the services available to them.
Question 3:
Iris: What is the role of the $FBX token in Finance Blocks? Would you tell us more about its tokenomics?
Jake: The $FBX token has multiple utilities in the Finance Blocks ecosystem. We can break it down into two specific categories:
Payment of services/Transactions:
-Loan Processing Fees
-Remittance Fees
-Insurance
-Mutual Funds
-Equated Monthly Installments
FBX for B2B:
-Third-party Institutions can pay via FBX tokens to advertise solutions and services to users on our platform
-FBX token holders can stake tokens to provide loans to institutions
-Institutions can obtain lower loan percentages when paying the loans back in FBX
You can find more information regarding our tokenomics and utility in our whitepaper which is translated into 15+ languages on our website financeblocks.io!
Question 4:
Iris: Are there any exciting news or updates with regards to Finance Blocks that you would like to share with the users?
Jake: Yes! Obviously our recent listing of MEXC! Also we are soon introducing staking options to our holders as well as institutional loans. The most important thing we can do as a team is to continue to build strong partnerships, list on new exchanges, create intensive marketing campaigns, and continue to develop our protocol and platform which will lead to onboarding more financial institutions. We are absolutely committed to the success of FBX and making ourselves a top 200 project by 2023!
We have also hit 22,000 users on our platform as we have just finished onboarding our third financial institution in Mahdya Pradesh, India!
Iris: Quick access to buy FBX on MEXC 👉 https://www.mexc.com/exchange/FBX_USDT
Question 5:
Iris: If you were to summarize your project in ONE word, what would it be? Why?
Jake: Great question, if I had to use one word to summarize our project I would say "Disruptor". Finance Blocks will change the way rural financial institutions offer digital services and credit access around the world. As we continue to expand inside India and Africa, it is our hope that we can change the socioeconomic status of millions of people.
Free-asking Session
Q1. What is the best way to follow All your Upcoming news and updates? What are your plans for the coming future?
Jake:
If you want to follow our project and want to know more visit our website(financeblocks.io) join our telegram(https://t.me/joinfinanceblocks) discord (https://discord.gg/AC67AqCg) and follow us on Twitter(https://twitter.com/FinanceBlocks)!
Q2. Are you a global project or a local project? At present, which market are you focused on, or is it focused on building and growing to gain customers, users, and partners?
Jake:
We are a global project! Our current focus is on African and Indian ecosystem development however we have plans in the near future to begin expansion into Eastern Europe and Latin America! Our focus is to constantly expand our platform and product into any area that needs it!
Q3. Have you been audited? Have not heard you talk about that security of funds is what every investor craves and plans to escape in case of insecurity if funds, scams and rug pull? How strongly built is your security put in place?
Jake:
Yes we have been audited! You can find our Certik certification here: https://www.certik.com/projects/finance-blocks . Not only that but we also have a highly reputable team and advisory group!
Q4. According to the roadmap, what is your most important next priority?
Jake:
According to our roadmap, the most important next step and priority is to announce a major partnership and continue the development of our protocol!
Q5. When will your tokens be listed on the exchange and which exchanges do you plan to list in the future?
Jake:
We are currently listed on MEXC and ProBit! Some very exciting news was announced yesterday, in the next 12 days we will be listing on the Knightsbridge exchange! One of the most anticipated new exchanges launching, we are thrilled to have the opportunity to work with them! However, right now our main market is MEXC!
Trying to find MEXC AMAs recaps?
It's easy! Explore them in a special section of our MEXC Global blog. Find insights for other recently listed projects at MEXC like Finance Blocks.
Start your travel on MEXC Global