Core Scientific Inc., one of the world's top bitcoin miners, announced on Thursday that it may seek bankruptcy protection. Prolonged drop in bitcoin prices with a rise in power expenses might spell their demise sooner than we might think. The firm is also suing cryptocurrency lender Celsius Network LLC. It is alleged that Celsius has refused to pay its payments since filing for bankruptcy, jeopardizing Core Scientific's own financial health.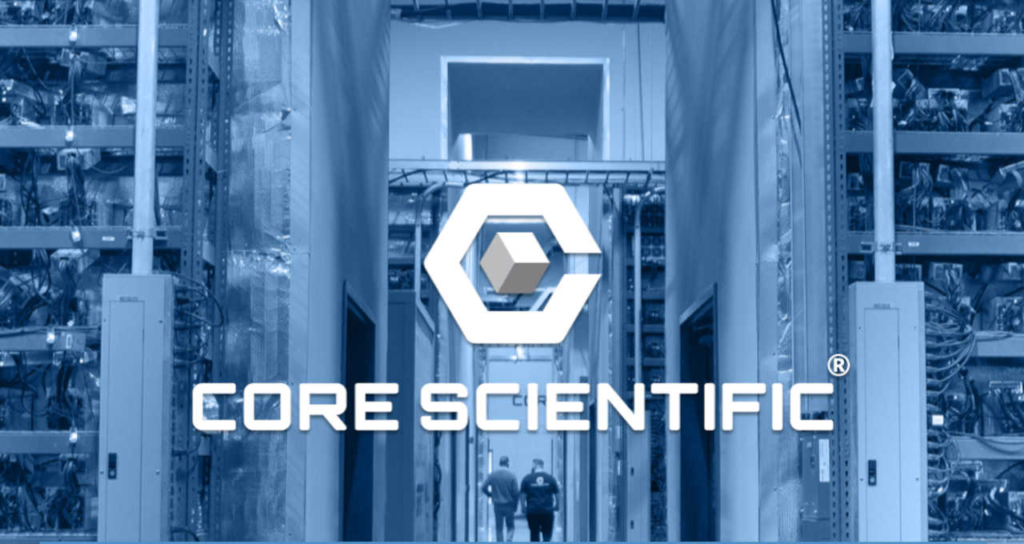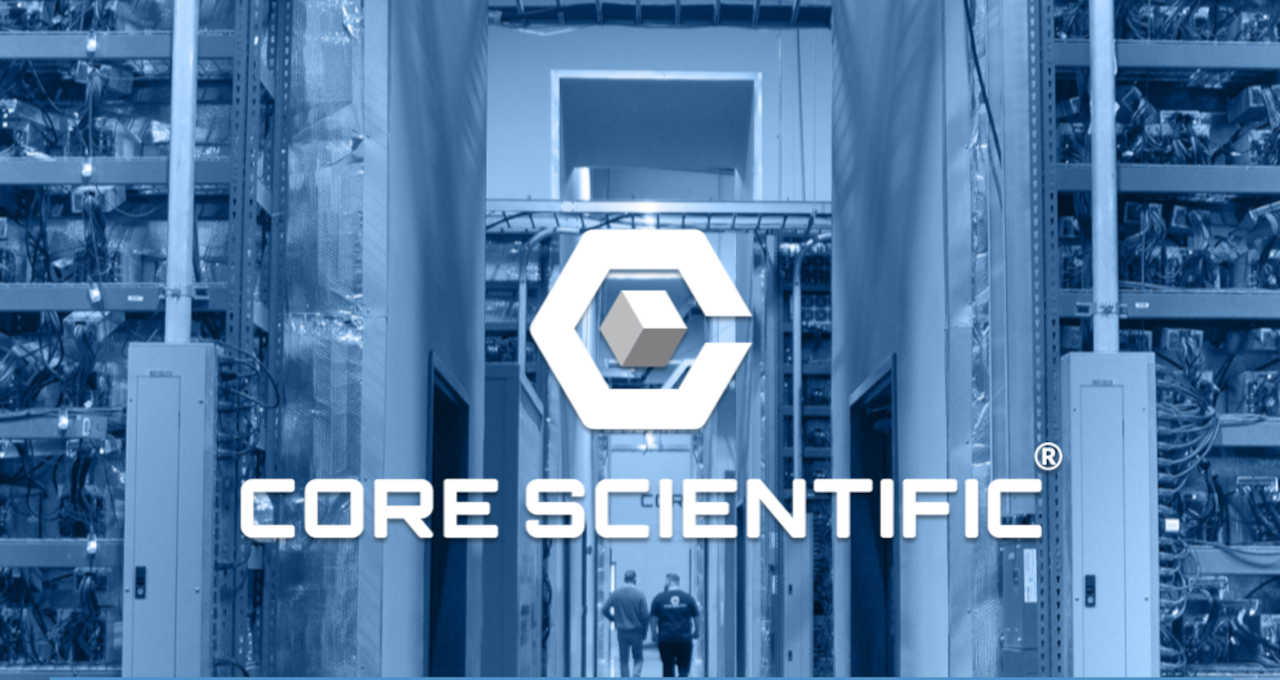 What is Happening to Core Scientific?
Core Scientific (CORZ), the world's largest bitcoin miner, has warned that if its financial situation does not improve, it may be forced to declare bankruptcy. Following the warning, the company's stock dropped 77% to as low as 23 US cents. According to the miner, existing financial resources will be spent by the end of the year, if not sooner.
The firm stated that it is "extremely difficult to anticipate our future cash requirements". They will "possibly seek relief under the appropriate bankruptcy or insolvency legislation". Core Scientific also mentioned in a court statement last week stating Celsius' failure to pay has harmed its financial situation. As Celsius fails to pay, they have to bear around $53,000 worth of losses per day just for electricity tariffs.
At the moment, Core Scientific has opted to forego pending payments due to liquidity and operational concerns. They have sought counsel to explore options such as restructuring its capital structure or filing for bankruptcy protection. Their filling wrote:
"The board has decided that the company will not make payments coming due in late October and early November 2022 with respect to several of its equipment and other financings, including its two bridge promissory notes. As a result, the creditors under these debt facilities may exercise remedies following any applicable grace periods, including electing to accelerate the principal amount of such debt, suing the Company for nonpayment or taking action with respect to collateral, where applicable"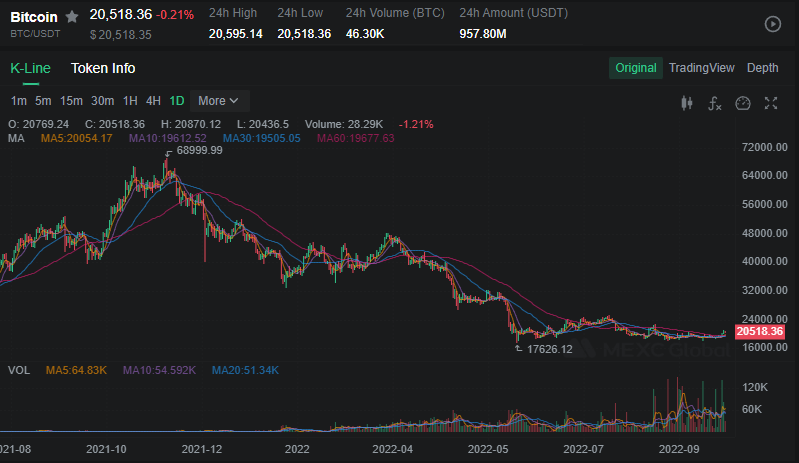 The financial problem at Core Scientific occurs during a crypto winter, when low Bitcoin prices and high power costs diminish the profit margin for Bitcoin miners. According to MEXC's spot trading graph, Bitcoin peaked at close to 69,000 USD last year in comparison with 20,500 USD at the time of writing.
Closing Thoughts
The journey of bitcoin mining is only getting harder. As the crypto winter prolongs, more mining companies will eventually reach this phase. Although we are seeing a slight increase in bitcoin's price, Core Scientific does not benefit from it. They had already sold off a huge sum of their bitcoin reserves. I think this is the start of another domino effect, creating ripples that will impact investors and other crypto mining companies. They might be the first company to face an imminent crisis, but I don't think they will be the last. If you are planning to long their stock on NASDAQ, I recommend that you make a proper risk assessment. Volatility can bring even giants down, so please trade with care. In the meantime, Stay up to date on industry news here at MEXC! Don't forget to check out more of our trending articles and tutorials!