The third episode of the MEXC Talk Show series, "MEXC Talk Show – How to use ICHI to redesign DeFi?" Twitter Space event, hosted by MEXC Global, was held on 25th July at 8:00pm (SGT). In this roundtable, we invited several guests from ICHI team Daniel Tal | Geoffrey Greenfader | Ben Spickard to discuss "How to use ICHI to rebuild DeFi".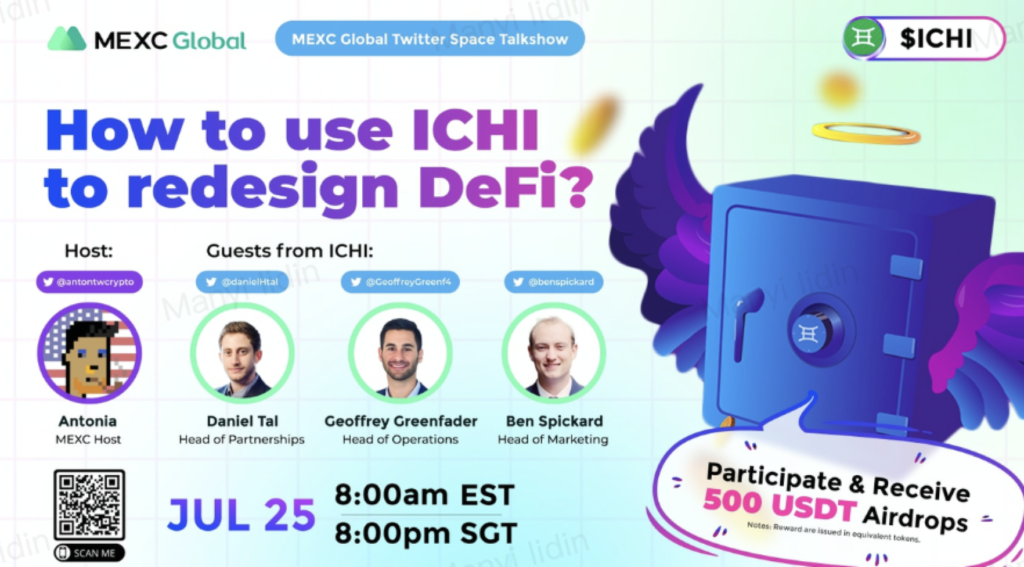 Event Time:
25 July 8:00 PM(SGT)
Venue:MEXC GLOBAL Twitter Space
How to Participate:
Complete all the steps in the event link, and you're in!
Reward Distribution:
20 people who complete the Gleam tasks will win 15 $USDT each
5 best questions picked by the AMA guest will win 20 $USDT each
10 people who entered our official telegram community will receive 10 $USDT each.
Winners Announcement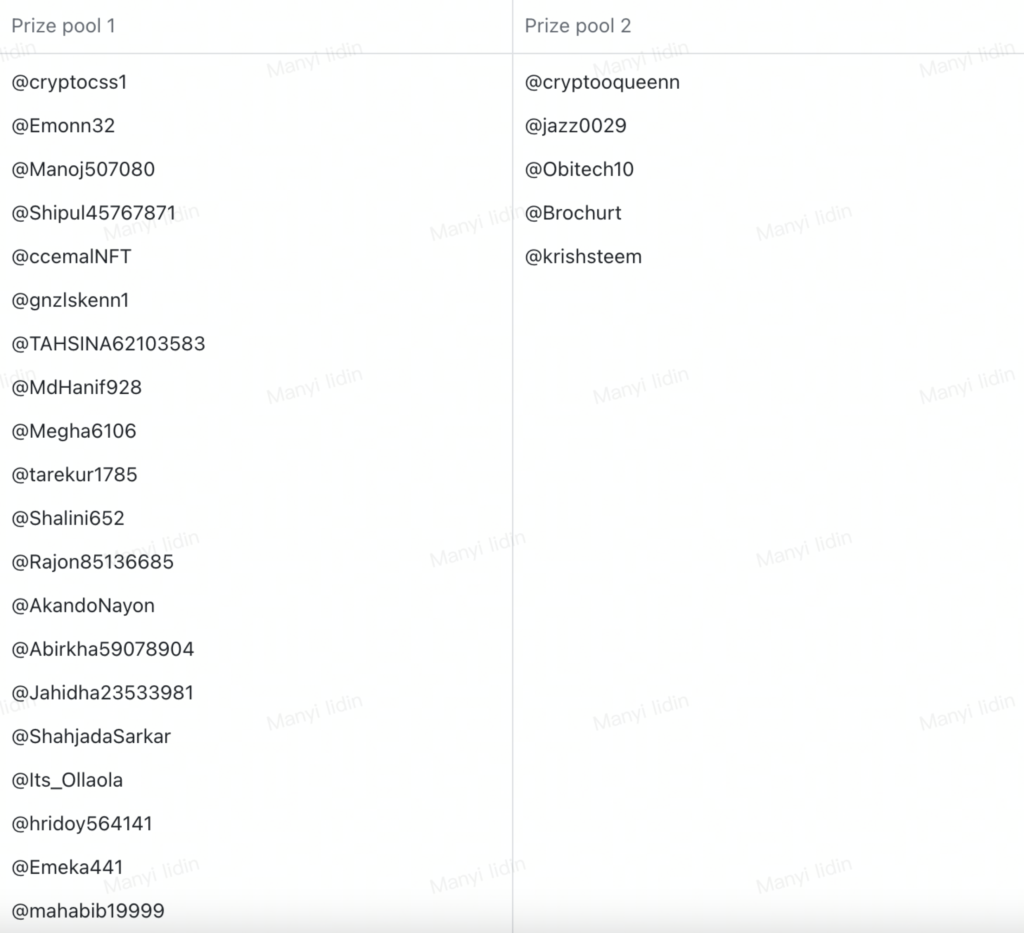 About MEXC Global
Established in April 2018, MEXC Global is a digital asset trading platform with over 7 million users, which offers users one-stop services including spot, margin, leveraged ETFs, derivatives trading and staking services. MEXC Global believes "User first, service foremost", and creates a community where users can access and trade the latest best-in-class digital asset across the world.For more information, please visit the website . Follow MEXC Global on Twitter and Telegram.