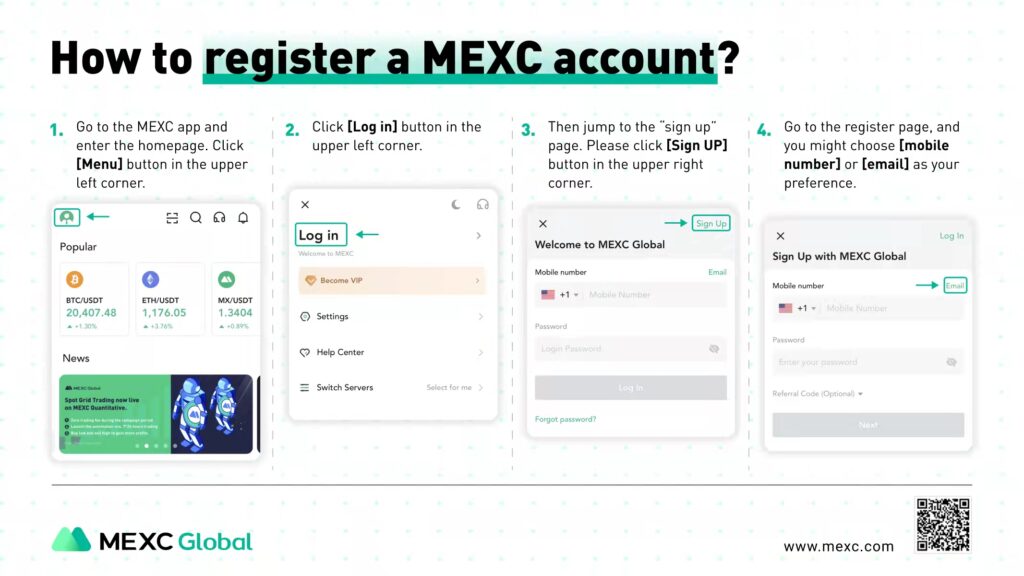 1, Go to the MEXC app and enter the homepage. Click [Menu] button in the upper left corner.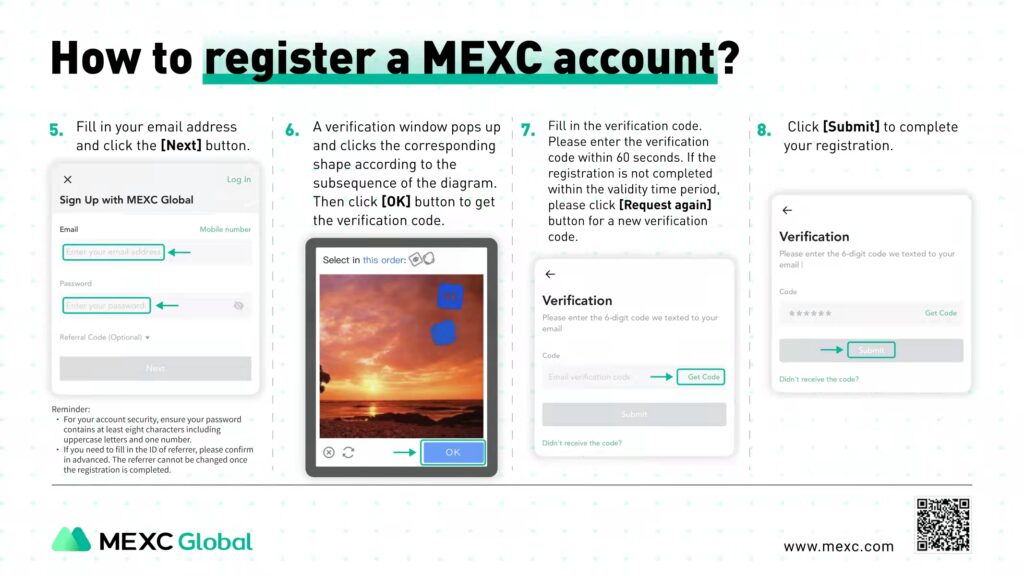 2, Click [Log in] button in the upper left corner.
3, Then jump to the "sign up" page. Please click [Register] button in the upper right corner.
4, Go to the register page, and you might choose [Register with mobile] or [Register with email] as your preference. We take email registration as an example here.
5, Fill in your email address and click the [Next] button.
6, A verification window pops up and clicks the corresponding shape according to the subsequence of the diagram. Then click [Confirm] button to get the verification code.
7. Fill in the verification code. Please enter the verification code within 60 seconds.
8, If the registration is not completed within the validity time period, please click [Request again]
button for a new verification code.
9. Set your password below.
Reminder:
l For your account security, ensure your password contains at least eight characters including uppercase letters and one number.
l If you need to fill in the ID of referrer, please confirm in advanced. The referrer cannot be changed once the registration is completed.
10. Click [Next] to complete your registration.