1.View  https://www.mexc.com/invite.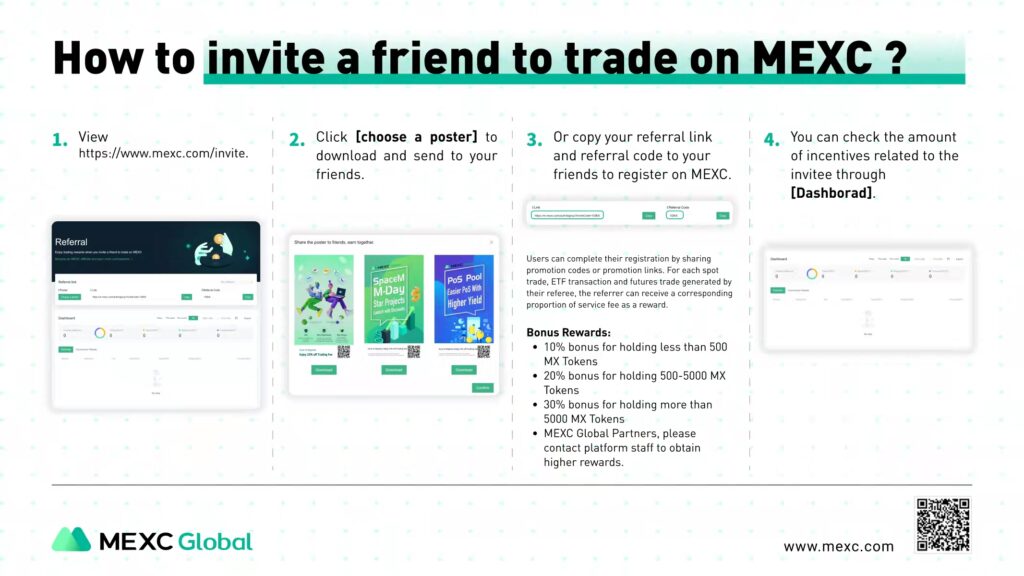 2.Click "choose a poster" to download and send to your friends.
Or copy your referral link and referral code to your friends to register on MEXC.
*Users can complete their registration by sharing promotion codes or promotion links. For each spot trade, ETF transaction and futures trade generated by their referee, the referrer can receive a corresponding proportion of service fee as a reward.
*Bonus Rewards:
 (1) 10% bonus for holding less than 500 MX Tokens
(2) 20% bonus for holding 500-5000 MX Tokens
(3) 30% bonus for holding more than 5000 MX Tokens
(4) MEXC Global Partners, please contact platform staff to obtain higher rewards.