Gala Games aims to take the gaming industry in a different direction by giving players back control over their games. Gala Games mission is to make "blockchain games you'll actually want to play." The project wants to change the fact that players can spend hundreds of dollars on in-game assets, and countless hours spent playing the game, which could be taken away from them with the click of a button. It plans to reintroduce creative thinking into games by giving players control of the games and in-game assets with the help of blockchain technology.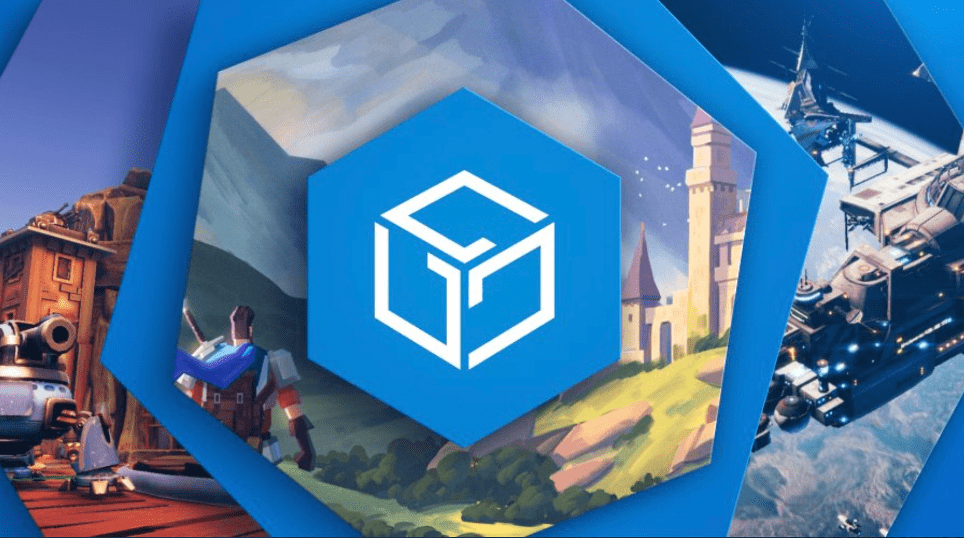 Players can own non-fungible tokens (NFTs) and influence the governance of games within the Gala Games ecosystem. The Founder's Nodes voting mechanism allows players to influence what games Gala should develop and what games should get funding. Besides buying NFTs for specific games, Gala Games also utilizes GALA – its own utility token. So far, Gala Games has released one playable game – Town Star and an NFT collectible series – VOX. It plans to release more games in the future, such as a fantasy RPG game, a sci-fi strategy game and a tower defense game.
Since launching in 2019, Gala Games has grown to 1.3 million monthly active users, and 26,000 NFTs have been sold, with the most expensive piece valued at $3 million.
What makes GALA Games Unique
Gala Games is not a single game, but rather it offers an entire array of different blockchain games that places fun first and blockchain in the background. Town Star, it's only currently playable game, is a town simulation that can be played in a browser. Players manage a town similar to the gameplay of SimCity, but in Town Star, they actually own the town.
VOX is Gala Games' set of collectible NFT avatars. Each VOX is unique and some VOXs are rarer than others. In the initial drop, 8,888 VOX were distributed for an average price of 0.0888 ETH, or roughly $280 at the time of writing. Although inspired by Town Stars, VOX has other utility besides just being an NFT avatar. Holders can lock up GALA, and earn VOXcoin by playing with their VOX avatars in the future. VOX owners also get their own FBX file, which allows them to animate their avatars, or even 3D print them in the future.
Other games are in development as well. Fortified is a player-versus-player tower defense game set in a fantastical medieval world. Players will compete to build the best tower defense strategies. Mirandus is a fantasy role playing game (RPG) set in a massive world ruled by five player-monarchs. Players will be able to own in-game assets and claim parts of the in-game landscape.
Echoes of Empire is a sci-fi strategy game set within a galaxy at war. Players will be able to own their own spaceships and control parts of the galaxy. Spider Tank Project is a multiplayer online battle arena game allowing players to pick a "spider tank" to battle other players. The game is free-to-play but will contain in-game earning mechanisms. It is scheduled for release in Q4 2021.
A major component when it comes to developing these games is community feedback. Gala Games constantly engage and test assumptions with their community on Discord. This allows players to shape the direction and design of the games.
Users can run Gala Nodes, which supports the Gala network. In return, they receive rewards like GALA, limited edition NFTs and other opportunities. The Gala Node ecosystem consists of a triple-proof node system – proof-of-work (PoW), proof-of-stake (PoS) and proof-of-storage. PoW are called Founder Nodes, which are tier-1 nodes based on 50,000 fully-owned NFTs. These are early supporters of the network, and will receive NFTs from all subsequent games and GALA allocated to their node license. PoS are paid nodes that operate for specific games, through a smart contract "rental" structure. Proof-of-Storage are free nodes that will allow the games to be fully hosted on the node ecosystem, removing reliance on centralized hosting solutions like Amazon S3.
GALA Token
The GALA token serves as a utility token that is used to purchase items in the game and can be earned from running a node.
The maximum total supply will be 35 billion GALA tokens. Currently, there is about 7 billion GALA in circulation.
Since issued on June 7 2021 with the opening price of 0.006 USDT, the highest price reached 0.146 USDT, up 2433%. Recently, GALA became a top 10 gainer with an 80.5% increase within a week.
Start your travel on MEXC Global