One of the largest crypto exchanges in the world, FTX has announced that it will partner with financial service giant Visa to introduce global crypto payments by offering debit cards in 40 nations. The FTX website states that it takes zero cost to use the card to pay for goods and services. In addition, it is for free to own the debit card.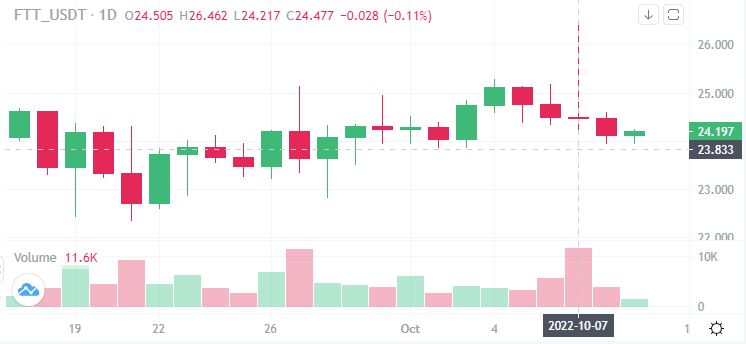 According to Cointelegraph, instead of partner with Lightning Network, FTX works with the more traditional payment network. This aligns with Sam Bankman-Fried's opinion that he doesn't think it is feasible to use Bitcoin as a payment network, especially the price has been struggling around low $20,000. On the other hand, the price of FTX token – FTT has surged 7% after the news, reaching highs of $26.462 on October 7, Friday.
Crypto adoption and payment services are still in the early stages despite that it has been more than a decade since the first crypto (BTC) was introduced. Merchants are afraid of price volatility and are not willing to try scaling solutions such as Lightning Network. If you believe cryptocurrency can change the future of payment and finance, you are more than welcome to sign up here and start your crypto journey with MEXC Global!