A major announcement on Truth Social from the former US president, launching his official Donald Trump Digital Trading Card collection. Along with Trump's plan to run for president in 2024, buying his NFTs may provide a chance for people to have dinner or play golf with him. The new NFT collection is available for US users only, each NFT is sold for $99.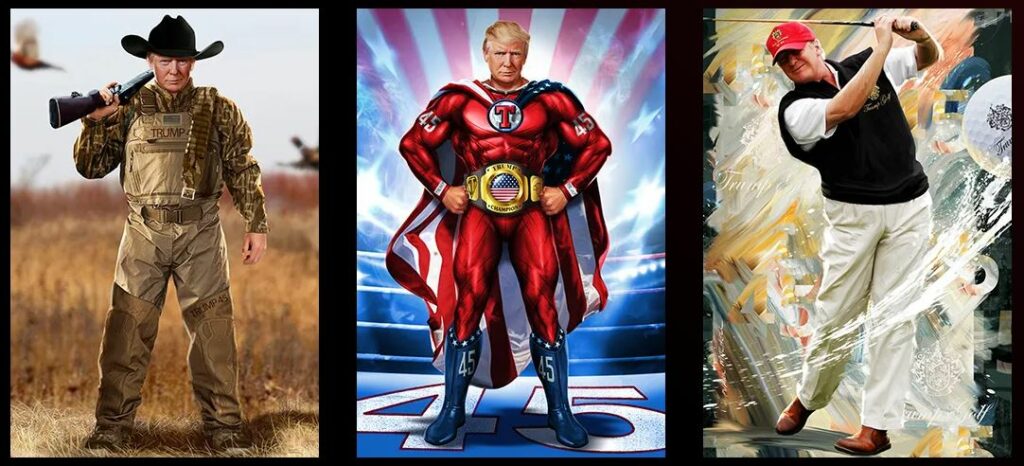 According to the official website of the new collection, 45,000 trading cards will be created in total, and 44,000 are for sale online. Currently, we are not sure if the other 10,000 NFTs are for sale. The biggest selling point is that buyers are eligible to enter a "lottery" where they might be able to have a Zoom call or to dine with Trump.
Then Trump added:
Would make a great Christmas gift. Don't Wait. They will be gone, I believe, very quickly!
He explained to people that NFTs are similar to baseball cards, but "hopefully much more exciting".
Surprisingly, these trading cards are not owned by Donald Trump. The NFT collection is owned and licensed by NFT LLC who uses Trump's name, picture, and likeness, says the NFT website's footnotes. Assuming all NFTs sell out, the creators will earn around $4.5 million. I am positive Trump is going to take a cut as well, but it is unclear at the moment.
Closing Thoughts
While some people consider this new NFT idea brilliant, there are some people who think otherwise. Essentially, they think putting Trump's face on figures like astronaut, cowboy, and superman is not that appealing. In my opinion, it is a great idea to step in the NFT zone. On the other hand, I don't think many people have interests in purchasing cards with his face on besides his loyal followers.
Would you like to stay tuned in the crypto market? Please check out our daily industry news and start your crypto journey now with MEXC Global!
Start your travel on MEXC Global