It's Monday and it's time for the weekly review of the cryptocurrency market! First I would like to send everyone strength to get past these hard times that we are currently facing, with the war, inflation, and depreciation. We will start classically with the King of Crypto or "Bitcoin".
Bitcoin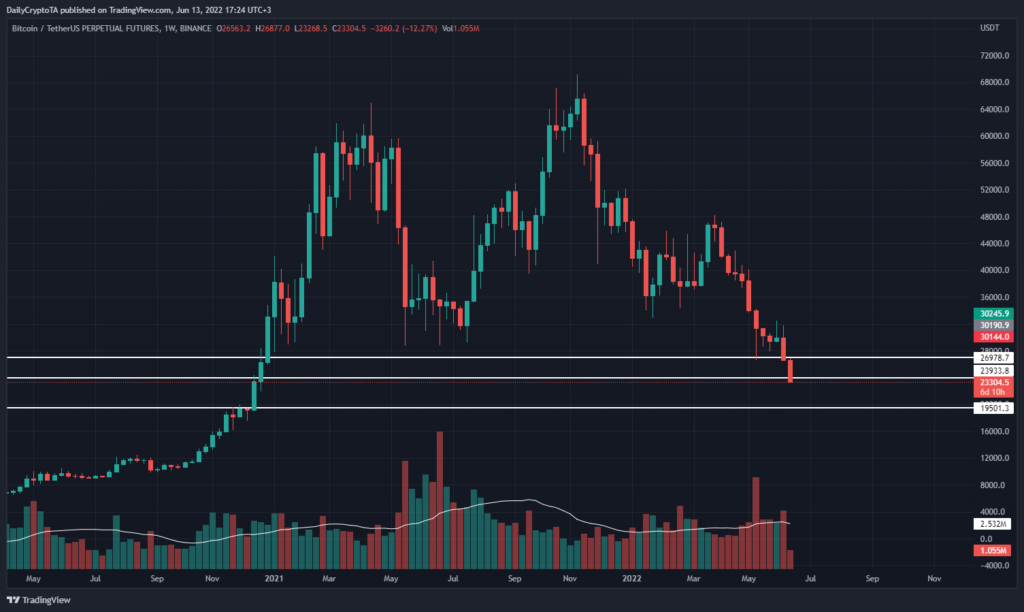 As we can see on the 1W chart we have broken almost every support, the only one that we haven't currently broken is the 19400-20000$ which is the last Bull market cycle top in 2017-2018.
For quite some time we have broken before the MA200 on the 1W, every time we went a bit lower, traded under it, but we always manage to get back up, and from there a new rally started "(Check BLX on Tradingview)".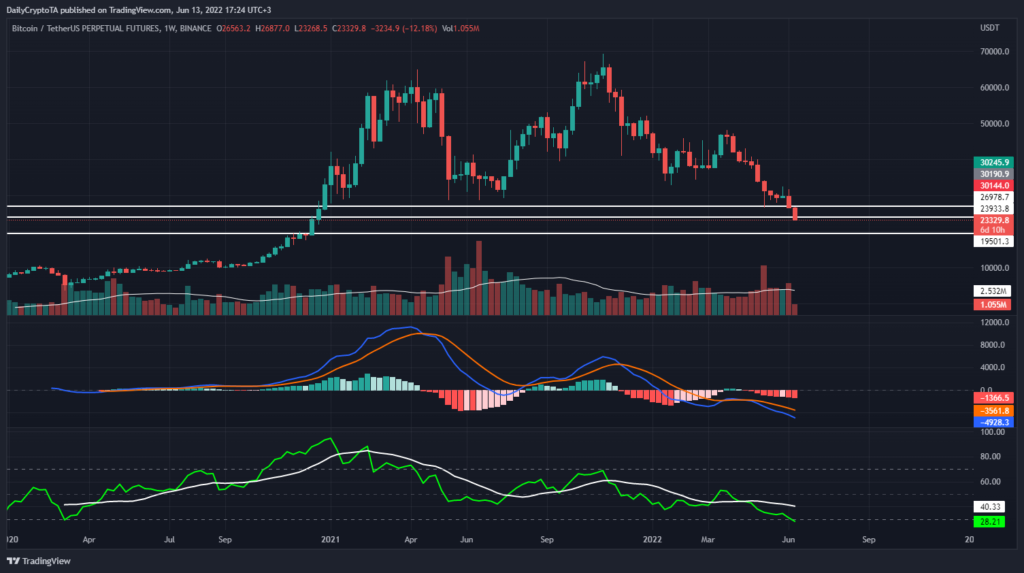 What to expect in the next days/weeks?
We could test the previous cycle's top where max pain will be reached and a capitulation can occur, for the record, the miners have already capitulated, at this price it isn't reliable to mine anymore. Lots of negative news have come, and lots of big decisions are following in the next weeks, it will be a bumpy ride, but crypto is here to stay.
Ethereum
The Digital Silver as we can recall has been selling the news lately with its most anticipated merge from PoW to PoS, breaking even the last cycles top, currently trading around 1200$, and with a staggering 10 red candles and the 11 one on the way starting with this week.
No signs of relief bounces or pumps from the bulls, are they waiting for a better spot to buy, only time can tell.
For now, the next supports are sitting at 1169$, 810$, and 582$.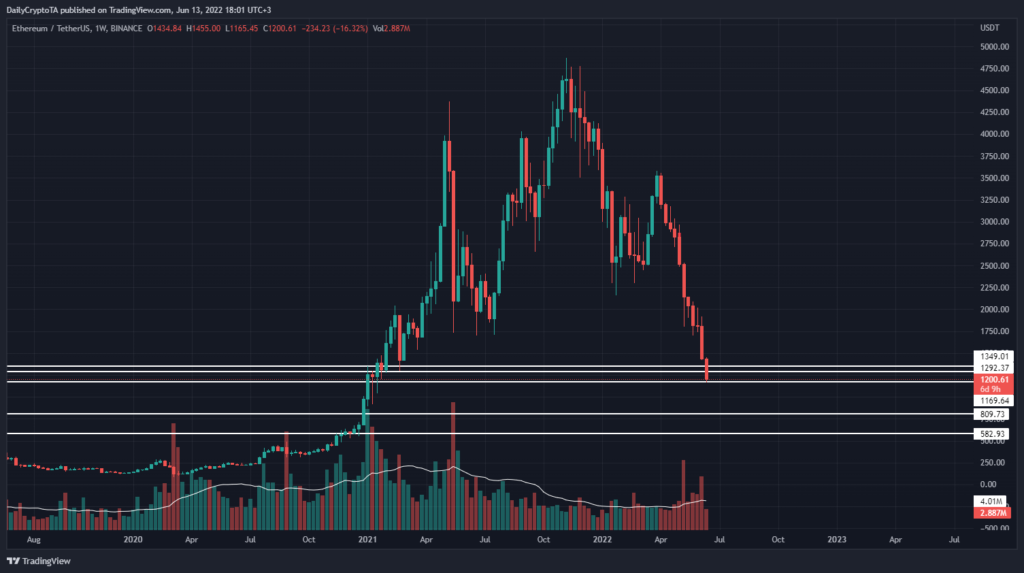 Altcoin Trends
Altcoins have been sold aggressively in the past couple of months, most of them are by now -90%, which gives us a great discount price for the next cycle. Here are some examples of coins and strong projects that are down very bad since their peak:
ELROND down from 500+$ to 40$
SOLANA down from 260$ to 26$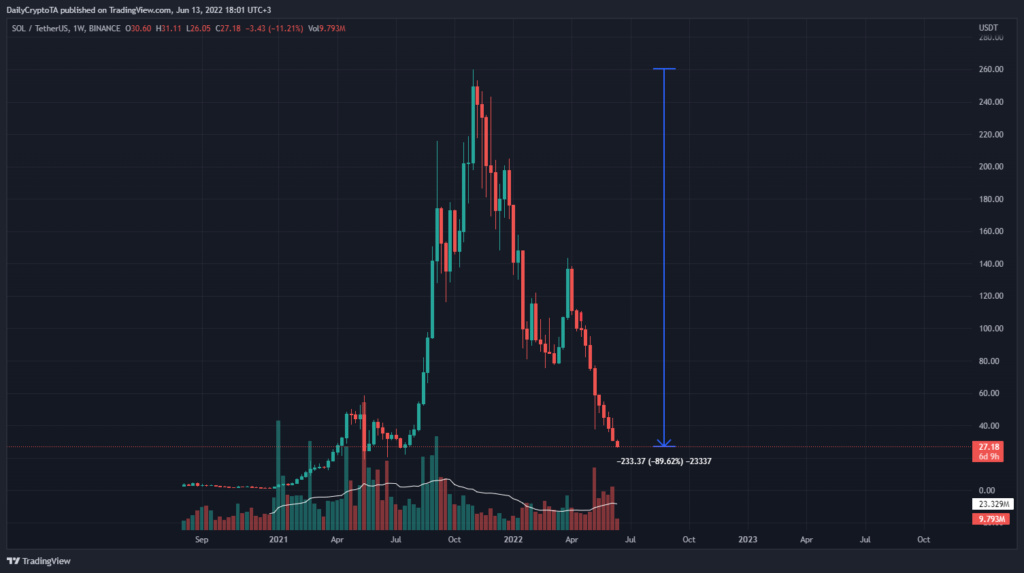 PolkaDot down from 55$ to 7$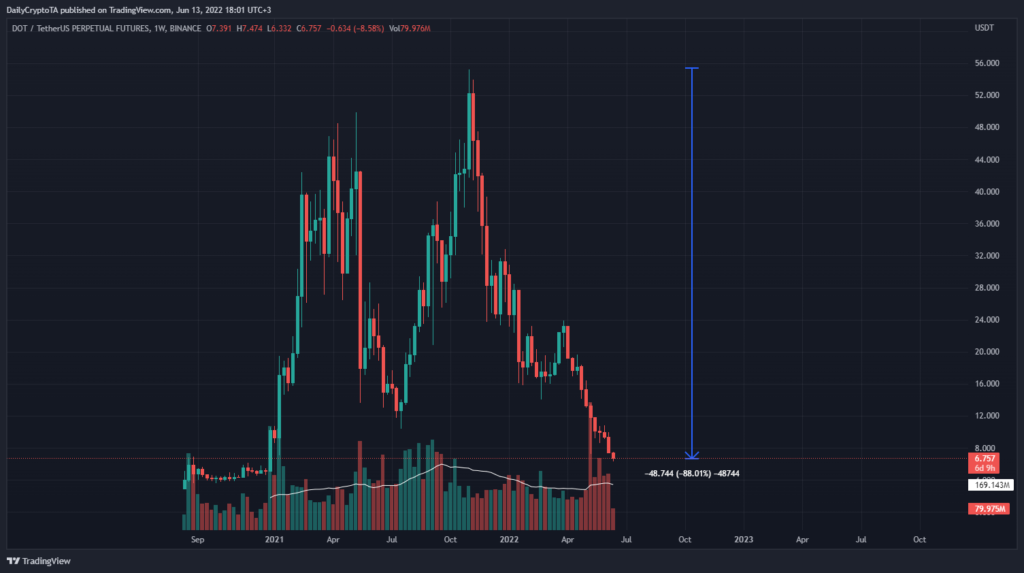 ChainLink is down from 53$ to 5$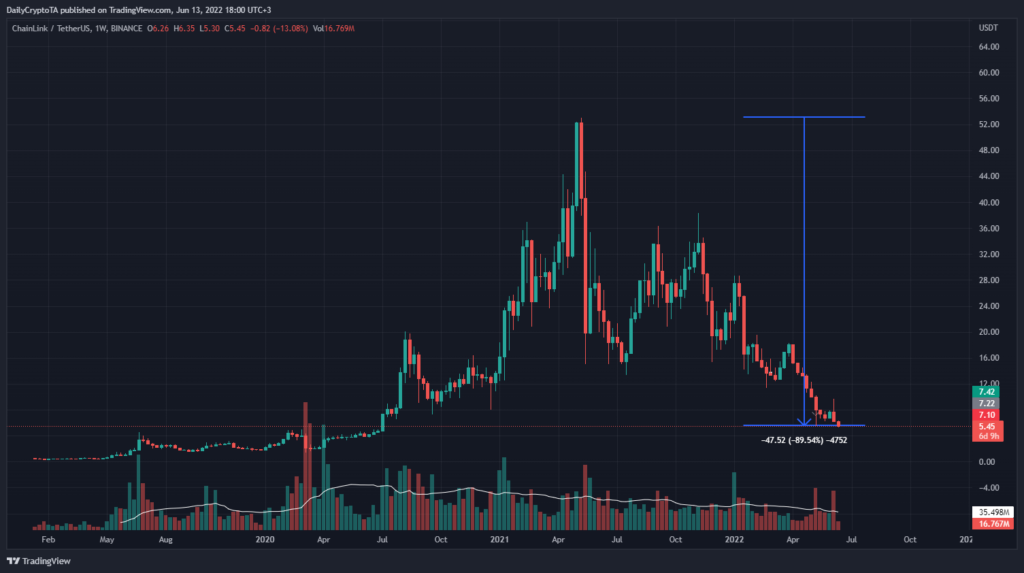 AXS down from 166$ to 12$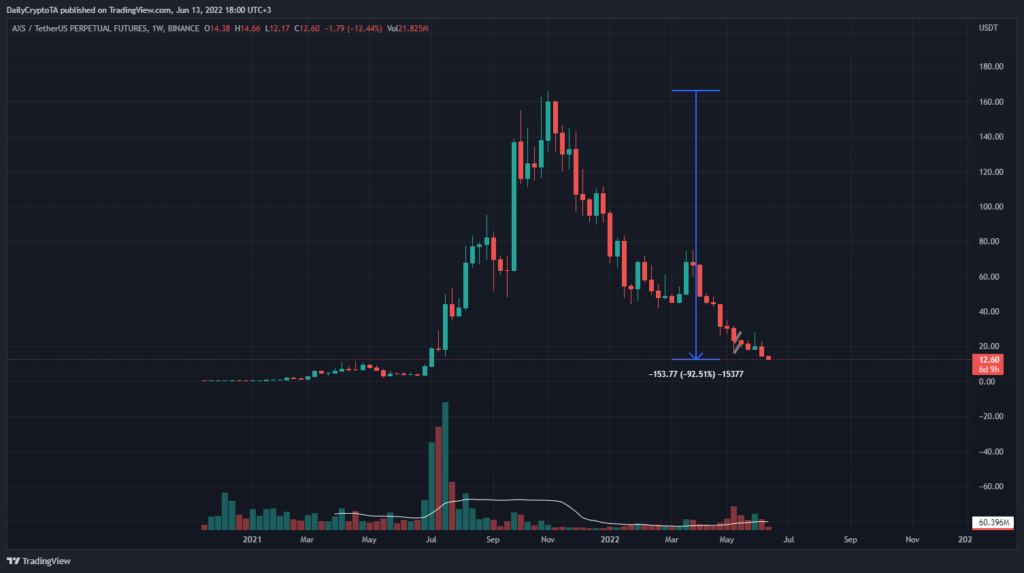 Start your travel on MEXC Global