As I sit here at my desk, the remnants of last night's whiskey still lingering in my bloodstream. I can't help but reflect on the wild ride that has been my journey into the world of blockchain and voting. Okay, I mean, I could help it, but I was asked very nicely to write a piece for MEXC. So, that's what I'm doing.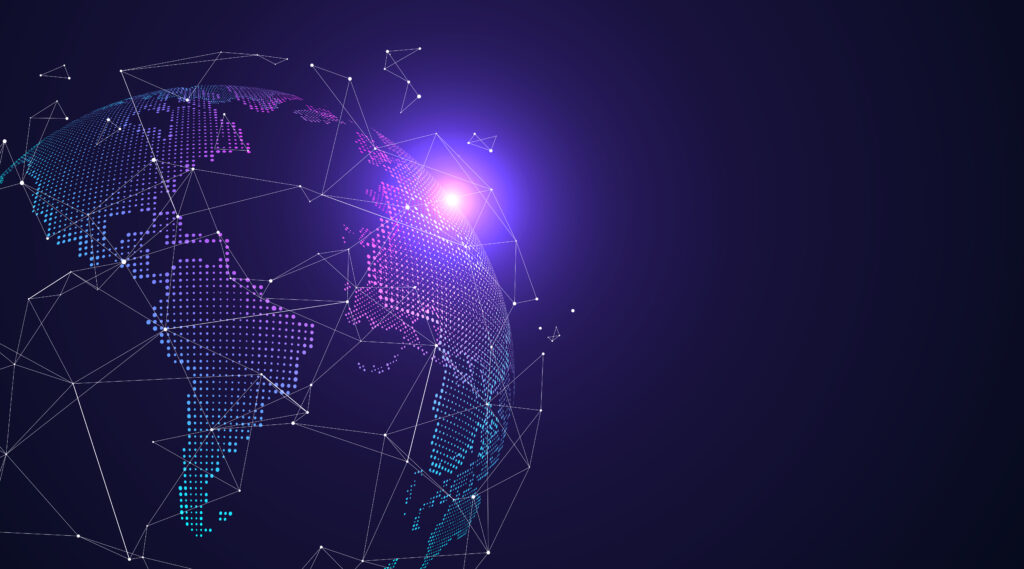 At the beginning of 2020, shortly into my time with the layer-1 hidden-gem Everscale, I was made aware of a contest being run by the community to dispute and rebut a preposterous claim by MIT: that Blockchain voting would be a significant backward step for security and accessibility to elections. The original paper published, titled 'From Bad to Worse: Internet Voting to Blockchain Voting' pulled no sleeveless shirt punches, and so when the contest launched, the systems were flooded with outraged entries from the crypto-educated out there looking to have their say.
The eventual winner of the contest (whom I interviewed at the time), took the time in his paper to not only pish-posh every one of the points made by MIT originally, but also spell out in great detail what a real-world scalable blockchain voting solution might look like in practice.
Intrigued by this initial dive into the world of on-chain election technology, I delved deeper into the topic and soon found myself completely immersed in the world of decentralized systems and distributed ledgers.
Findings in the World of Blockchain
I began writing about my findings and musings on Hackernoon, and before I knew it, I had the opportunity to interview some of the most brilliant minds working in the space. Amelia Powers-Gardener, for example, County Commissioner for Utah, took me through all the ways she was already using the Ethereum blockchain at the time, with marriage, birth, and death certificates being high on the list.
As I continued to research and write, I found myself getting more and more entrenched in the community. I attended conferences and meetups, and I even had the opportunity to speak with more and more leading experts in the field. Gerard Dache of the Government Blockchain Association, Philip Andreae of Voatz to name a few more.
But it wasn't all sunshine and rainbows. I soon discovered that the world of blockchain and voting is a complex and often controversial one. It comes with competing interests and heated debates. I found myself spiraling deep into politics and power struggles. Honestly, between us, I began to question whether or not the technology was truly capable of delivering on its promises.
But, when my faith was wearing thin and the bear market blues had their claws deep into all of our portfolios, a shining light of hard work and determination started to glimmer through.
Devote (full disclosure, they wrangled me into the wider team for my talents), is the fruit of the tree of the seed planted all those months back. It is the only remote voting app that addresses and complies with all the requirements. It also issues US ballot marking and returns, and most impressively, does so with the use of GROTH16 technology.
What Does That Mean and Why Should I Care, You Ask?
Well, one massive hurdle in the adoption of such tech by the US government, is the requirement for the permanent separation of voter ballot and voter affidavit. Or put another way, voters need to be able to vote anonymously.
After battle testing and running some demos of the MVP of the app, I was more than a little impressed. And when the full product comes to light with full E2E decentralization running on Everscale, I see massive potential.
I came to the realization that blockchain technology is not a silver bullet. It is not a panacea that will solve all our problems. Instead, it is a powerful tool that has the potential to change the way we do things. But, only if we are willing to put in the work to make it happen.
As I raise my glass of whiskey to the future of blockchain and voting, I can't help but feel a sense of hope and optimism. The road ahead may be bumpy, but I know that together, we can make it happen.
Personal Note From MEXC Team
Check out our MEXC trading page and find out what we have to offer! You can learn more about crypto industry news. There are also a ton of interesting articles to get you up to speed with the crypto world. Lastly, join our MEXC Creators project and share your opinion about everything crypto! Happy trading!
Join MEXC Creators Project or start your travel on MEXC
This article was contributed by our guest writer. Want to share something unique with over 10 million users? Check out the MEXC Creators program.