MEXC, a cryptocurrency trading platform, was named among the top liquidity providers in September 2022. Furthermore, MEXC recently announced the expansion of its contract business, showcasing significant growth in its daily trading volume.
Serving 10 million users worldwide, "Users first, MEXC's Changing for you" has always been MEXC's service philosophy. With customers in mind, the "Zero Maker Fee" event will begin in order to give back to MEXC's futures customers. According to reports, MEXC is the first-ever crypto trading platform that promises to provide 0% maker cost for futures pending orders.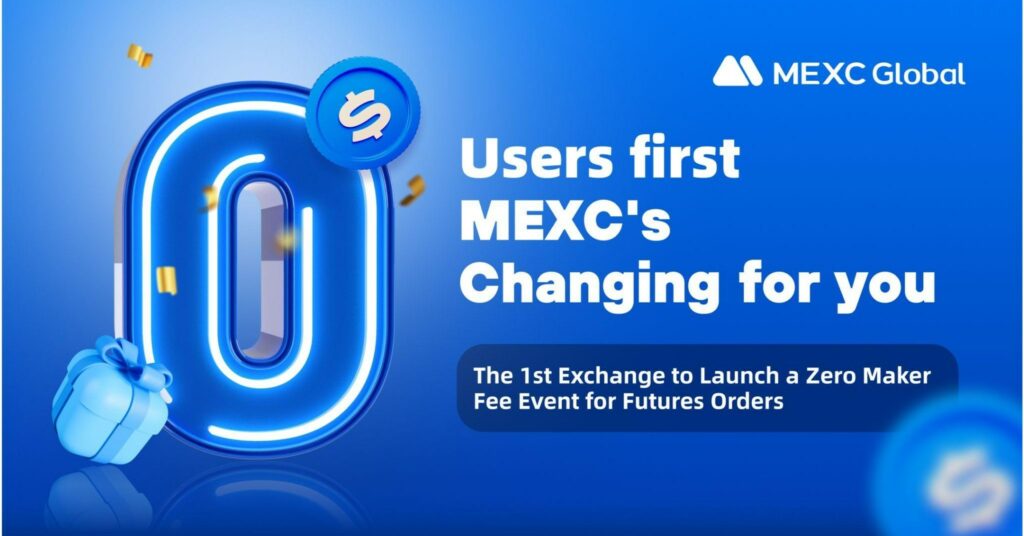 Vice President of MEXC, Andrew Weiner stated that:
"In 2022, we will focus on improving products that are important to our users. We are constantly optimizing our futures products and basic liquidity to better serve everyone. In fact, our liquidity is ranked first in the world; outperforming the top 50 trading platforms by market value."
MEXC has regularly introduced and updated its futures products since the fourth quarter of 2018. Just two months prior, they debuted the second-level K-line function in their futures products. Weiner believes that these upgrades not only provide users with a better trading experience but also satisfy their expectations for timely and intuitive transaction information. Now, MEXC users can trade with a wide array of tools, fascinating technical features, and premise pricing.
Additionally, MEXC loves engaging with users through fun activities. For example, they introduced "Futures M-Day, Super X-Game, and many more, all filled with different rewards and joy for users. Now, they are introducing yet another amazing event – "Zero Maker Fee"! This event will be one of the platform's long-lasting and high-level events.
Currently, MEXC's perpetual contract has launched more than 169 tokens and 179 trading pairs. It spans a variety of sectors, such as public chain, cross-chain, DeFi, and Layer 2. Their perpetual contract is also the fastest-performing function in the network. In terms of derivatives, MEXC leads the market as well. They have the most derivatives traded on the market, providing users with various and precise options.