In this Telegram AMA recap, you'll find insights about the Yesportsproject. In an event hosted by Iris from MEXC Global, you will meet Zelimkhan Aleroev, CEO of Naxar.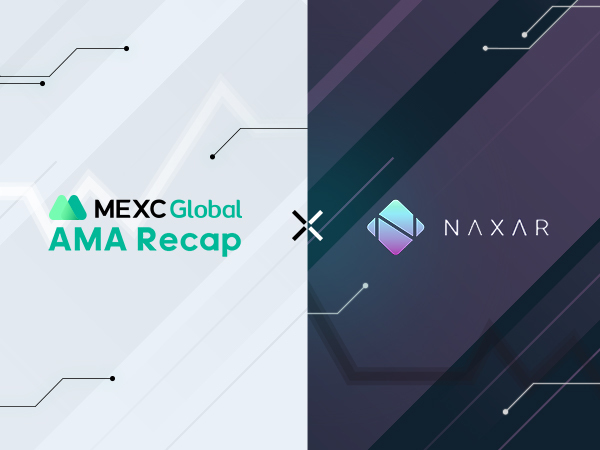 Introduction to AMA Member from Naxar:
Zelimkhan: Hello everyone. My name is Zelimkhan, I am the CEO and I am also a full-stack developer at Naxar. Glad to be here)
Questions about the Naxar project:
Question 1:
Iris: What is Naxar? Can you share with us more in detail?
Zelimkhan: Naxar is a useful spl token for our Boxch app. Boxch is a wallet built on the Solana blockchain. The token will be used in the app as a listing fee, payment for participation in Boxch startup and other products. Naxar can soon be exchanged in the app without a fee.
Question 2:
Iris: What triggers you to launch Naxar? What are some of the real-world problems/ pain points that Naxar aims to solve?
Zelimkhan: We believe that decentralized products have a great future and we strive to make it easier for new users to enter the world of cryptocurrency. We do this by creating an intuitive mobile app and providing commission-free transfers, swaps, staking and the ability to invest in projects early in their journey. Our advantage from other wallets of this type is that you can make transfers without commissions and it already works
Iris: no commissions! that's really appealing!!
Question 3:
Iris: What is the role of the $NAXAR token in Naxar? Would you tell us more about its tokenomics?
Zelimkhan: As I said earlier, this is a useful token for Boxch. Naxar has a limited issuance of 21 million, we burned 500,000 NAXAR in 2021 and plan to burn another 500,000. In the future, we will allocate some of the revenue in Naxar tokens to burn and some to distribute to holders. Right now, more than 50% of the tokens are circulating. The plan is to release 80% of the tokens into circulation. Thereby handing over control to the community.
Question 4:
Iris: Are there any exciting news or updates with regards to Naxar that you would like to share with the users?
Zelimkhan: Yes, of course. We are moving steadily along the roadmap, there are 2 key events for the project ahead of you, these are Boxch launchpad which will be launched this year and NFT Citizenship which we will present this year as well. We also increase our presence on other exchanges. There are still many interesting important events ahead and we as a team have a lot of work to do, we are ready and motivated for it
Iris: Boxch launchpad & NFT Citizenship 👀 can't wait to see them go live!!
Question 5:
Iris: If you were to summarize your project in ONE word, what would it be? Why?
Zelimkhan: Mobility. Since we focus on mobile devices ☺️
Free-asking Session to Naxar
Q1. Will there be another network besides Solana in boxch wallet?
Zelimkhan: Yes of course we plan to add networks in addition to Solana. In the near future, we will integrate Ethereum
Q2. Can you share your social media links so we can keep ourselves updated?
Zelimkhan: Visit our Instagram and other social media!
Q3. Many investors have just focused on the price of tokens in short term instead of understanding the real value of the project. Can you tell us on motivations and benefits for investors to hold your token in long term?
Zelimkhan: The Naxar project is not limited to the Boxch wallet. This year we will launch the Boxch launchpad. We plan to become the best platform for ido on mobile devices)
Q4. As the Naxar team, will we have the chance to use you as a payment tool on online shopping sites in the future? Thanks.
Zelimkhan: Yes, of course. We already have an official agreement with a store that accepts Nahar as a means of payment. Link to the store: https://www.instagram.com/p/CX036mNoMHr/
Trying to find MEXC AMAs recaps?
It's easy! Explore them in a special section of our MEXC Global blog. Find insights for other recently listed projects at MEXC like Naxar.
Start your travel on MEXC Global