In this Telegram AMA recap, you'll find insights about the Galaxy Fight Club. In an event hosted by Miranda from MEXC Global, you will meet Yas, CMO of Galaxy Fight Club.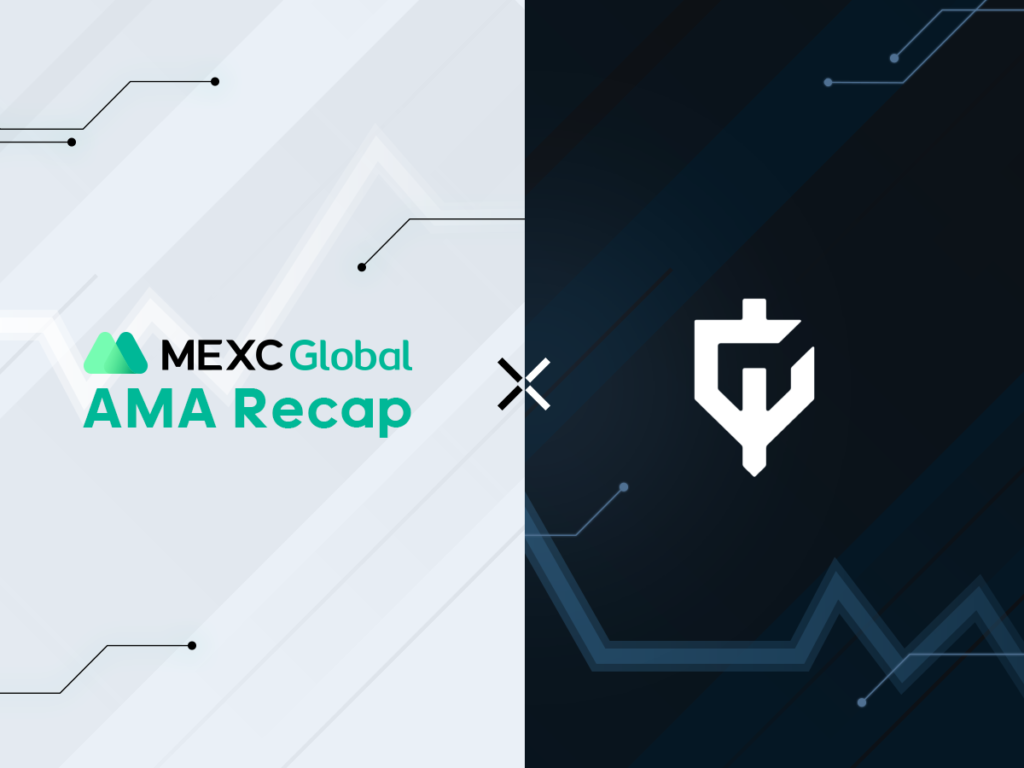 Introduction to MEXC AMA Member from Galaxy Fight Club:
I'm Yas, the CMO at Galaxy Fight Club. First of all, I'd like to thank you for having me. Looking forward to your questions.
Questions from community to Galaxy Fight Club:
Question 1:
Miranda: What is Galaxy Fight Club? Can you share with us more in detail?
Yas: Absolutely! Galaxy Fight Club is not just an avatar project (like most NFTs lol), it's a real-time PvP game bringing together several communities of various NFT collections onto one single platform. Our mission is to create a cross-IP game for the NFT Universe where different IPs can interact in a meaningful way.
Our core game is a free-to-play, play and earn, real-time action based, mobile first PvP game. We want everyone to be allowed to play and take advantage of our great ecosystem.
As far as our long term vision is concerned, we see Galaxy Fight Club as being the go-to platform for PvP experiences and a place where users hop in whenever they seek combat and excitement.
Question 2.
Miranda: What triggers you to Galaxy Fight Club? What are some of the real-world problems/ pain points that Galaxy Fight Club aims to solve?
Yas: Before launching Galaxy Fight Club, we noticed a lack of utility across various trending NFT projects which is why we decided to build a project that benefits every community and not just ours. On top of that, if you ever played Super Smash Bros, you know how fun our game is. 🙂
Maybe also to elaborate on the cross-IP aspect – this basically means that any player can log-in with an NFT which they have previously acquired even if it belongs to a different collection than ours. This allows for owners of a Bored Ape Yacht Club NFT to log in and play as a Bored Ape and potentially face an opponent from yet another collection like DeadHeads!
Question 3:
Miranda: what is the role of GCOIN in Galaxy Fight Club? Would you tell us more about its tokenomics?
Yas: Gcoin is generated by our main NFT collection, our Genesis Fighters. Players can then go ahead and use it to open loot boxes (our ingame rewards), forge stronger weapons, train 2nd Generation Fighters (which are a bit more powerful and look really dope haha) and more. 40% of the total supply of GCOIN is being generated by the fighters. We made sure to carefully design our tokenomics in a way that would immensely benefit our community who get involved in our ecosystem!
Question 4:
Miranda: Are there any exciting news or updates with regards to Galaxy Fight Club that you would like to share with the users?
Yas: Yes, absolutely. We most recently announced our VCs.
We are happy to announce that Galaxy Fight Club closed $7 million in a seed and private sale led by Animoca Brands, Sequoia Capital and The Chernin Group to build a truly open ecosystem with interoperability of digital items where the players, instead of the company, own their IP. Additional backers and partners in the round include Skyvision Capital, YGG SEA, Spartan Capital, Sfermion, PKO Investments, Infinity Ventures Crypto, Huobi Innovation Labs, Kucoin Labs, Rarestone Capital, Formless Capital, Gerstenbrot Capital, Perion, Double Peak Group, Polkastarter, MEXC, MoonEdge, Edimus Capital, Bondly, Astronaut Capital, Panony, 18 Ventures, Zokyo as well as many other notable angel investors including Kevin Lin of Twitch, Kun Gao of Crunchyroll and Matt Finick of ROBLOX and Marvel Studios.
Also, just to add to that – at the moment most P2E games are still turn-based and not that enjoyable, Galaxy Fight Club is designed to be fun-to-play first, play-to-earn second. in the future we see Galaxy Fight Club as that go-to planet for PvP experiences known for fighting, combat and excitement. 🙂
Question 5:
Miranda: If you were to summarize your project in ONE word, what would it be? Why?
Yas: Haha only using one single word would actually be quite difficult but I'll try my best to do a short sentence – The first game to bring together your favorite NFTs and actually being fun to play (yes, games in this space can actually be fun!). 🙂
Free-asking Session:
Q1: What's your main focus right now, are you focused on the community or market/Exchange or the products?
Yas: Galaxy Fight Club's main focus at the moment is getting the game ready for the open beta in March. The open beta will be accessible to everyone, allowing everyone who is interested to start playing the game and benefiting from the earning potential. On top of that, we are working on some major partnerships with some industry-leading influencers & athletes as well as upcoming tournaments with large prize pools and much more. If you'd like to see our roadmap for 2022, feel free to check out our white paper 🙂
Q2: NFTs is hot trending now, Do you have a play to have NFTs in your platform? If so, can you tell us the plans of your project in NFTs?
Yas: We already have NFTs in our ecosystem and are implementing NFTs from other collections, too. However, you do not need an NFT to be able to play & earn in our ecosystem!
Q3: Is your platform a global or is there any restriction to certain regions?
Yas: Our platform & ecosystem are globally accessible to everyone and we are working hard to tap into various regions across the globe and market the project accordingly to attract as many investors & players as possible. Thanks again 🙂
Trying to find MEXC AMAs recaps?
It's easy! Explore them in a special section of our MEXC Global blog. Find insights for other recently listed projects at MEXC like Galaxy Fight Club. Lots of helpful information for your DYOR!
Start your travel on MEXC Global