Here you will find a detailed step-by-step guide on depositing GBP via UK FPS to MEXC. Before you begin your fiat deposit, please complete your Advanced KYC.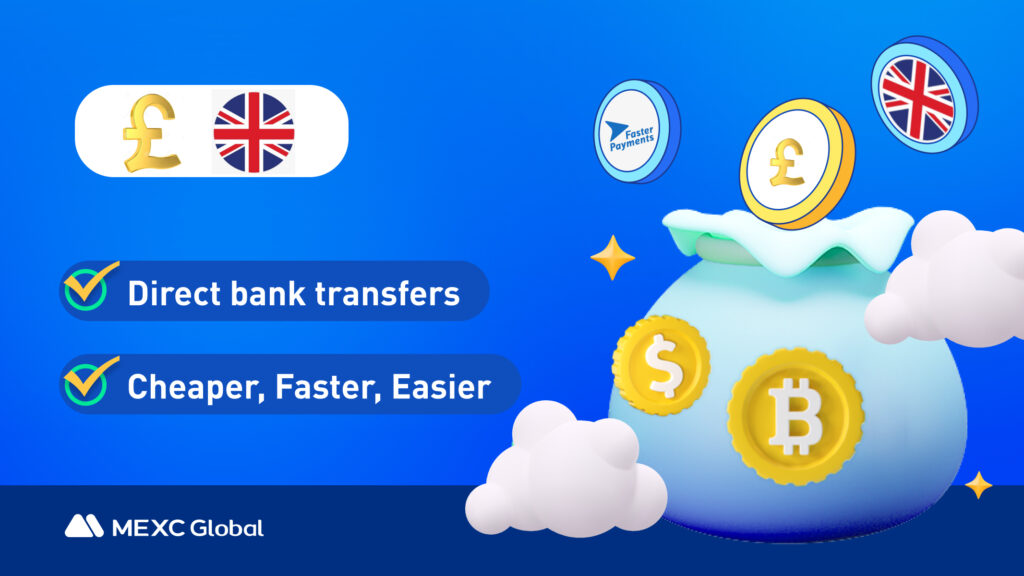 Step 1: Click on "Buy Crypto", then pick "Global Bank Transfer".

Step 2: The payment currency chooses GBP and FPS as the payment method.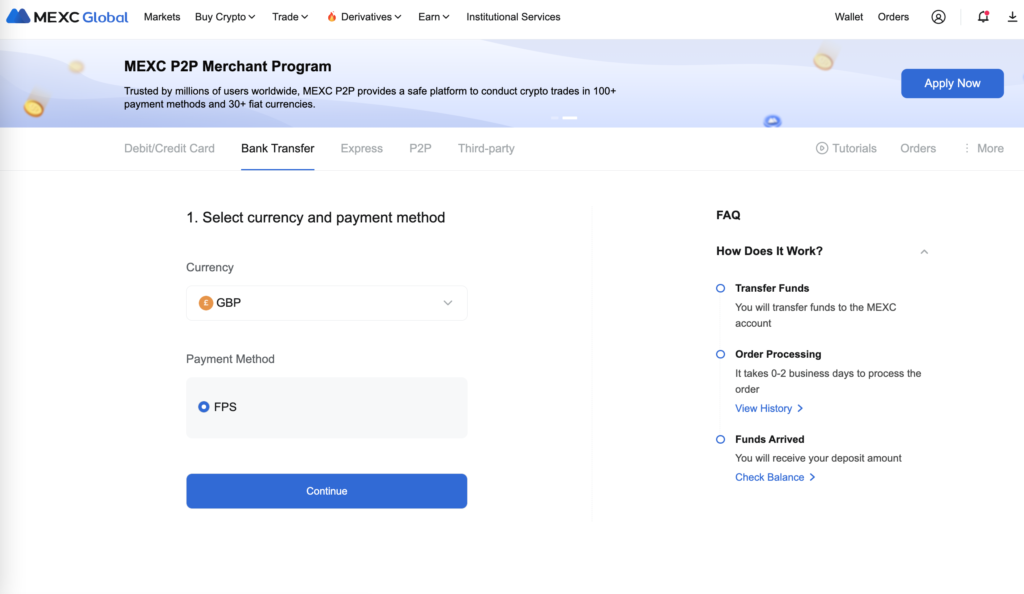 Step 3: Please fill in the amount you would like to purchase.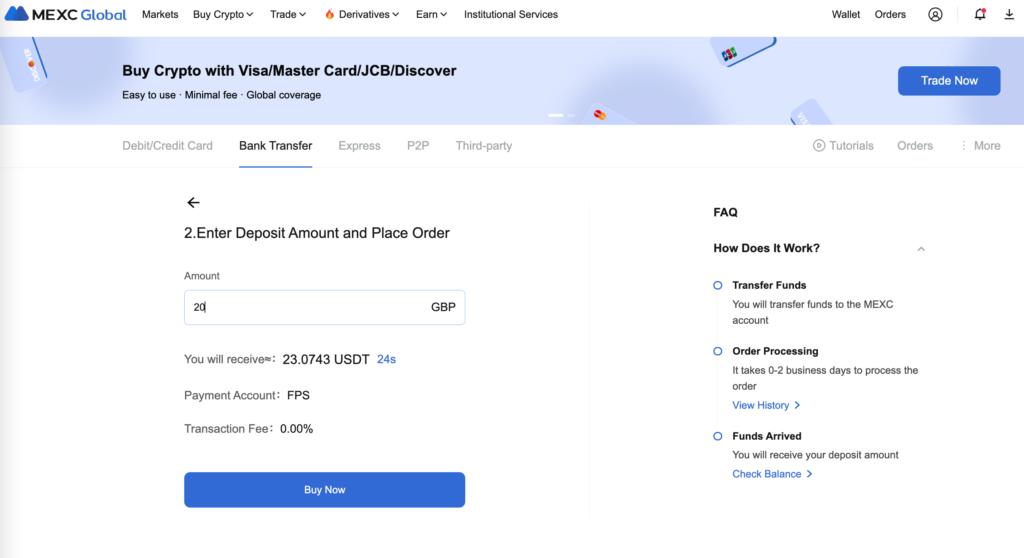 Step 4: You may proceed with the payment based on the account details given.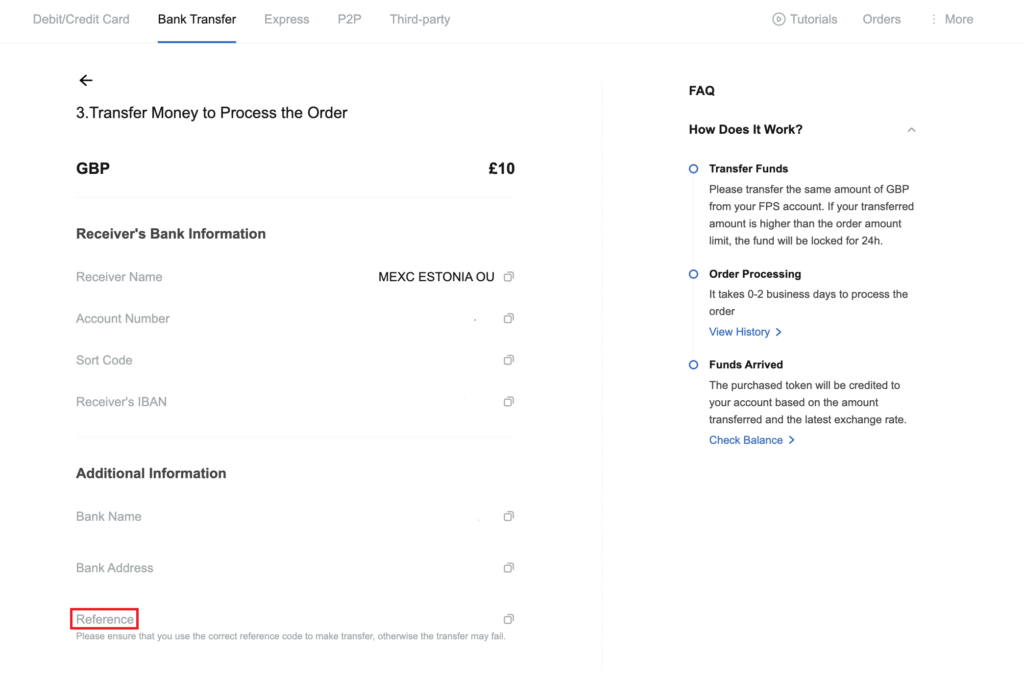 IMPORTANT NOTES
* Please include the reference when making the transfer.
GBP Deposit Notes:
Please ensure that the bank account you're sending from is under the same name as your KYC name.
Please ensure the accurate reference code is added when transferring the fund.
Please ensure the exact GBP amount of the deposit can arrive.
The exchange rate is based on the time when the fund arrived.
The purchased crypto will be credited to your MEXC account within 2 business days.
Start depositing now! Reach us at our Telegram OTC Community group or email us at service@mexceu.com!
Start your travel on MEXC Global