Here you will find a detailed step-by-step guide on how to sell your USDT in MEXC
Step 1: You can sell your USDT back to your bank account in the local currency.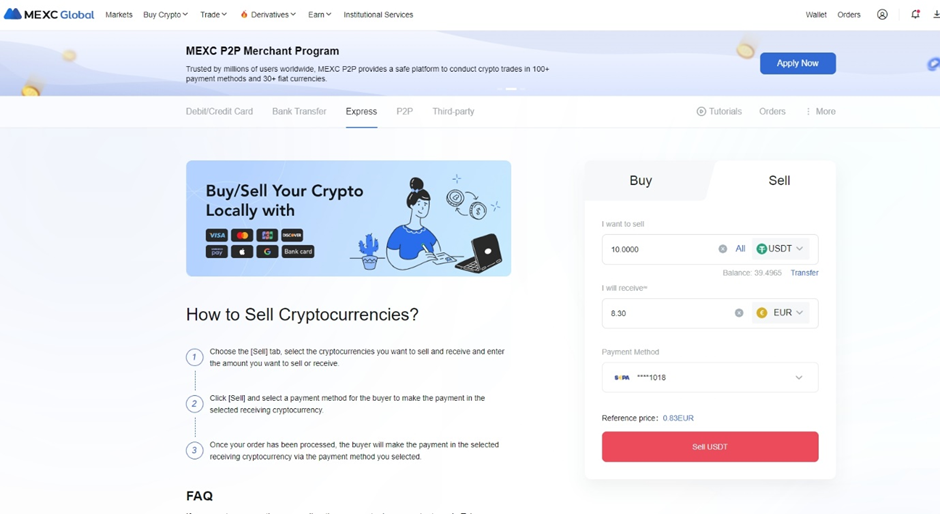 Step 2: Please select the method of receiving the fund.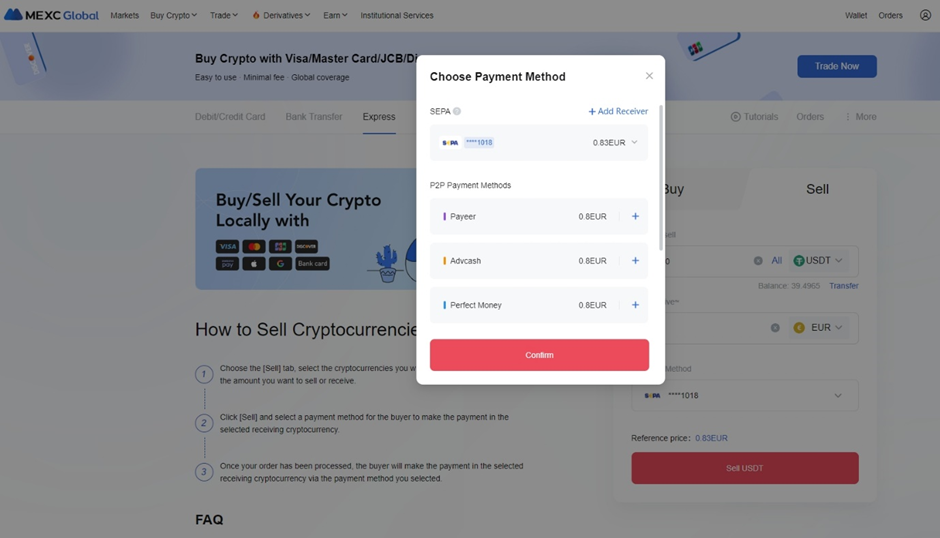 Step 3: Please link your bank account whose name should be as same as your KYC name at MEXC.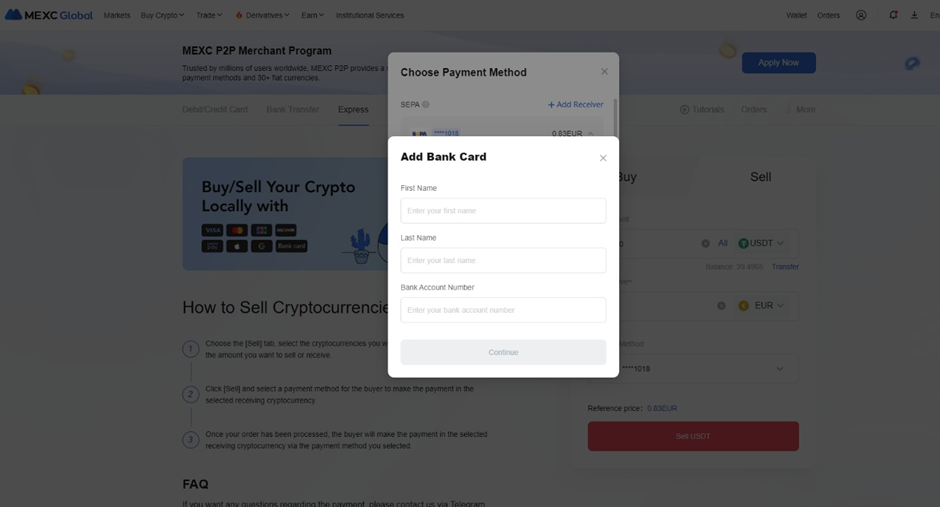 Step 4: Please input the verification code.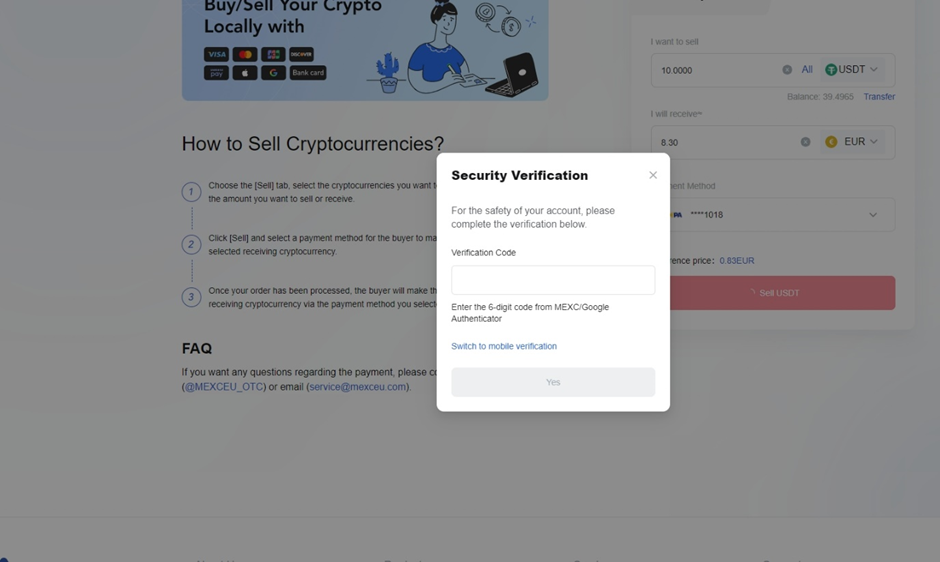 Supported European Countries via SEPA:
Austria, Andorra, Belgium, Monaco, Bulgaria, San Marino, Croatia, Switzerland, Cyprus, United Kingdom, Czech Republic, Vatican City State, Denmark, Estonia, Finland, France, Germany, Greece, Hungary, Iceland, Ireland, Italy, Latvia, Liechtenstein, Lithuania, Luxembourg, Malta, Netherlands, Norway, Poland, Portugal, Romania, Slovakia, Slovenia, Spain, Sweden
Application rules:
1. The supported users: clients who have made over 10 USDT trading fees at MEXC.
2. 1,000 EUR per transaction per day.
Start depositing now! Reach us at our Telegram OTC Community group or email us at service@mexceu.com!
Start your travel on MEXC Global