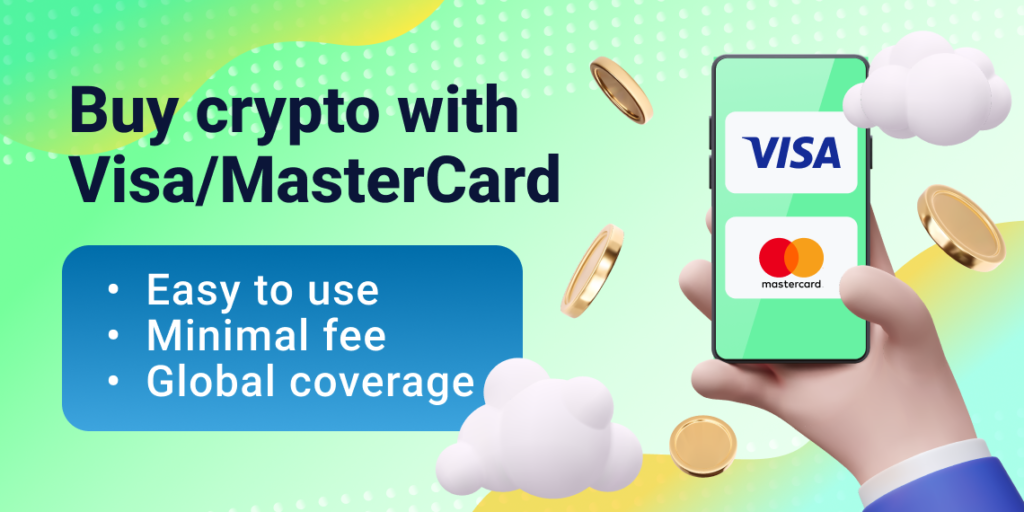 Step 1: Click on "Buy Crypto", then click on "Debit/Credit Card"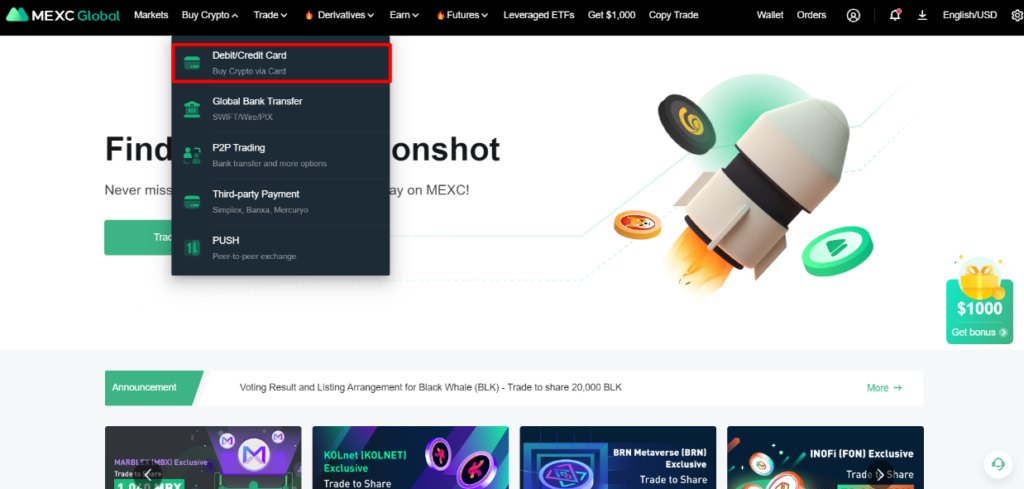 Step 2: Click on "Continue."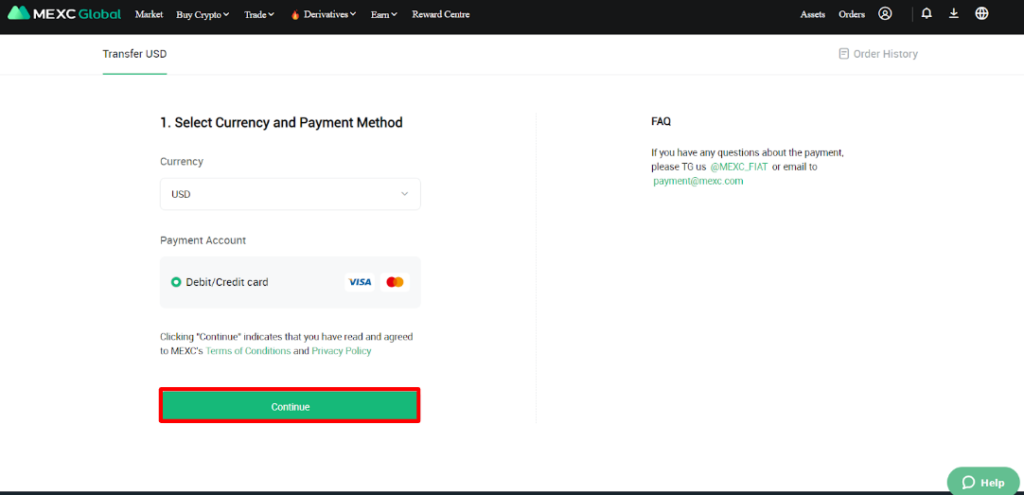 Step 3: Please fill in the amount you would like to purchase, then add your bank card information by clicking "Add Card".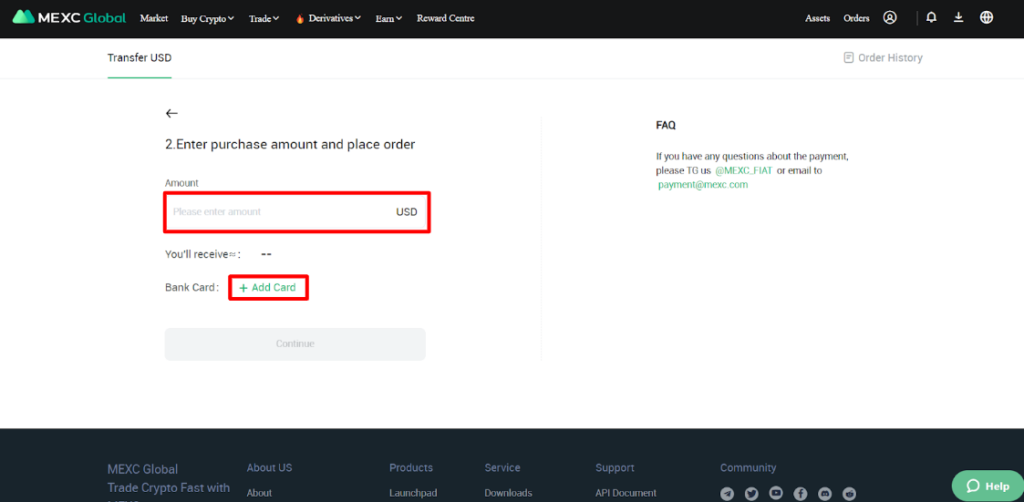 Step 4: Fill in "Account Number", "Cvv", and "Expiry date". Click "Continue".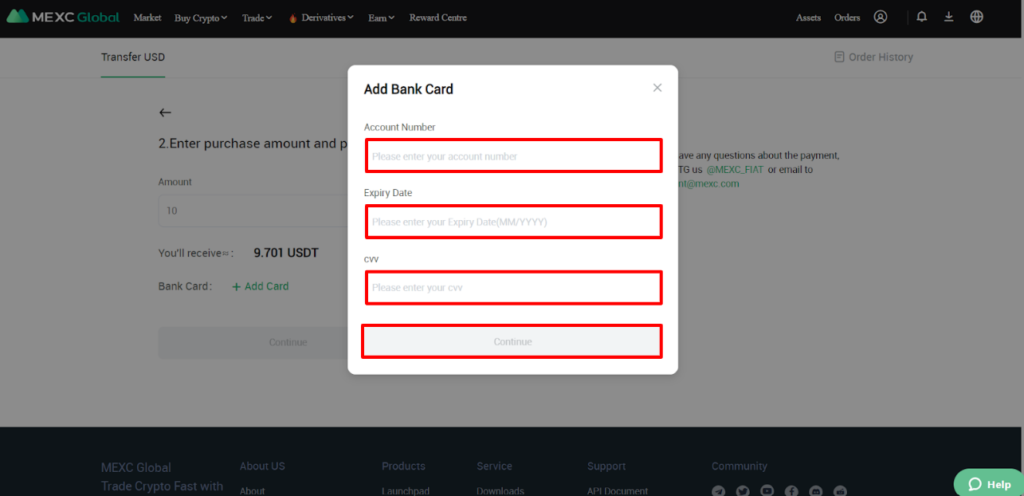 Step 5: Click "Continue".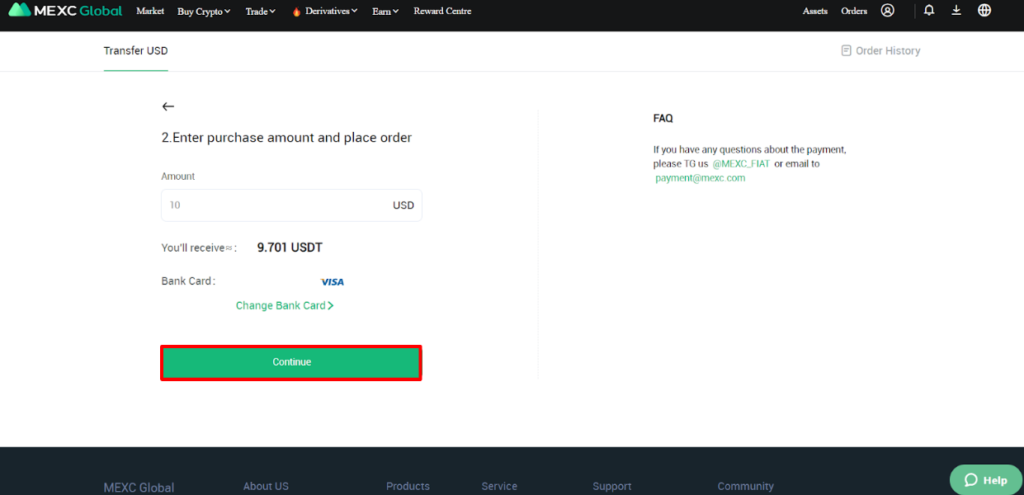 Step 6: Key in the OTP sent to your mobile number.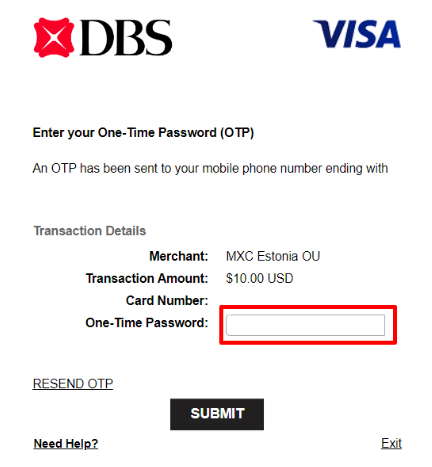 Step 7: Wait a few seconds for the payment to go through. The payment is successful once the screen below is shown. Click on "Order History" to view your transaction.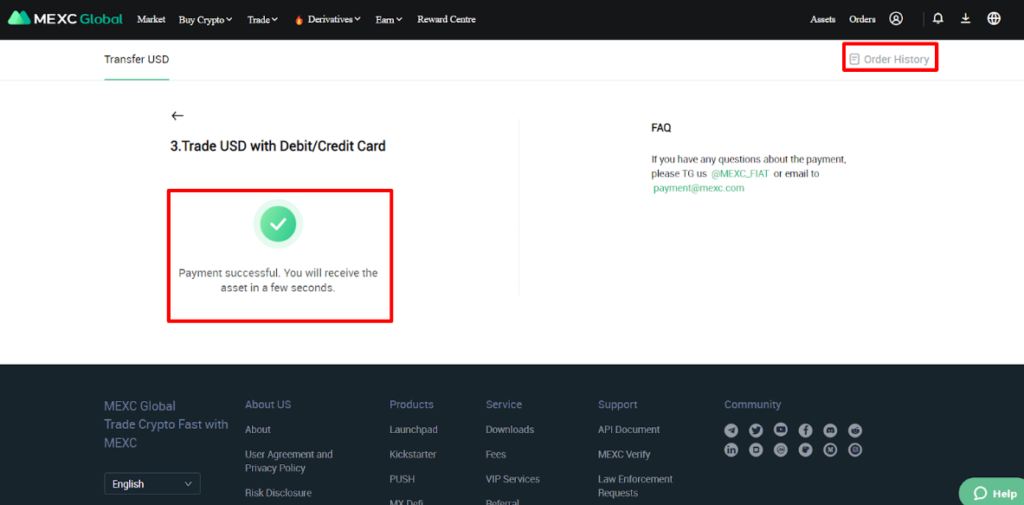 Step 8: The status of your transaction should be "Completed".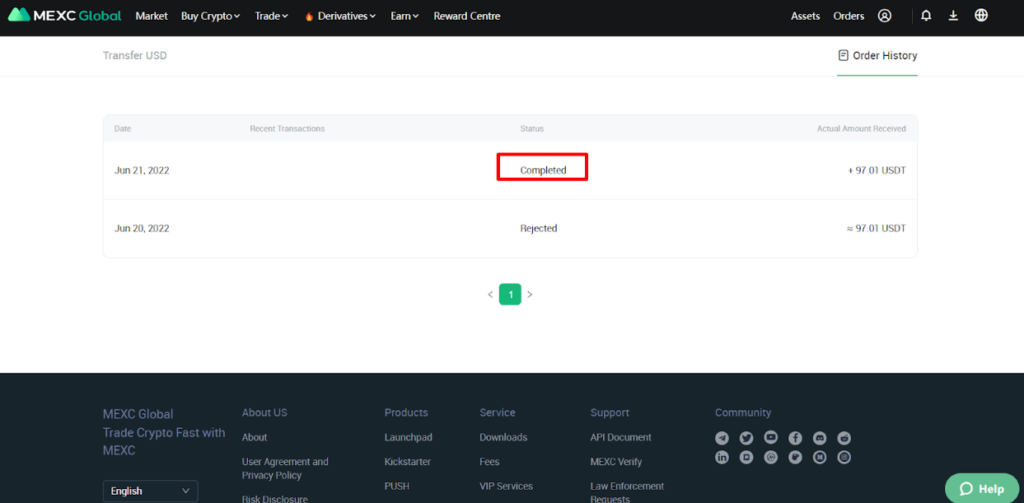 Fee: 3.5%, Limit: 5,000 USD, 180 Jurisdictions supported
Unsupported countries: Afghanistan, Bangladesh, Burundi, Cuba, Eritrea, France, India, Indonesia, Iran, Iraq, Libya, Morocco, Myanmar (Burma), North Korea, People's Republic of China, Somalia, South Sudan, Sudan, Syria, Venezuela, Vietnam, Yemen, Zimbabwe.
Start depositing now! Reach us at our Telegram OTC Community group or email us at service@mexceu.com!
Start your travel on MEXC Global